UK broadcaster Channel 4 has acquired high profile US superhero series Marvel's Agents Of S.H.I.E.L.D. after a fierce bidding war.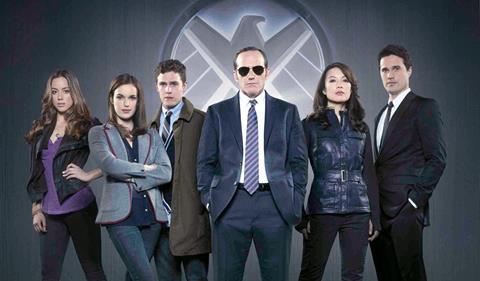 The free-to-air channel beat a number of broadcasters, including Sky, to the series. Marvel's Agents Of S.H.I.E.L.D., a spin-off from blockbuster Avengers Assemble, was the most notable show to come out of this year's LA Screenings. The show was shrouded in secrecy at the event in May, with buyers forced to sign non-disclosure agreements in advance of seeing the pilot.
It will premiere on C4 this autumn, soon after its launch on the ABC network in the US, where it is set to debut on Sept 24.
Behind the production is US producer, director and co-writer Joss Whedon, creator of Buffy the Vampire Slayer, Angel, Dollhouse and director of the Avengers Assemble.
This is the first major US acquisition C4 has made since the departure of acquisitions boss Gill Hay earlier this year.
The deal is understood to have been struck by C4 chief creative officer Jay Hunt, head of commercial affairs Martin Baker and Disney svp and gm of media distribution, EMEA, Catherine Powell.
The series was produced by the TV arm of comic book giant Marvel, ABC Studios and Mutant Enemy, the production company run by Whedon.
It is the first live action TV series to be produced by Marvel, and focuses on S.H.I.E.L.D. (Strategic Homeland Intervention, Enforcement and Logistics Division).
Clark Gregg returns in his role of Agent Phil Coulson, who featured in Avengers and Iron Man. Coulson assembles a small, highly select group of agents to investigate the new, the strange and the unknown from across the globe "protecting the ordinary from the extraordinary".
Coulson's team consists of Agent Grant Ward (Brett Dalton), highly trained in combat and espionage; Agent Melinda May (Ming-Na Wen), expert pilot and martial artist; Agent Leo Fitz (Iain De Caestecker), brilliant engineer; and Agent Jemma Simmons (Elizabeth Henstridge), genius bio-chemist. Joining them on their journey into mystery is new recruit and computer hacker, Skye (Chloe Bennet).
Executive producers are Whedon who also co-writes and directs the pilot, Jed Whedon & Maurissa Tancharoen, Jeffrey Bell and Jeph Loeb.