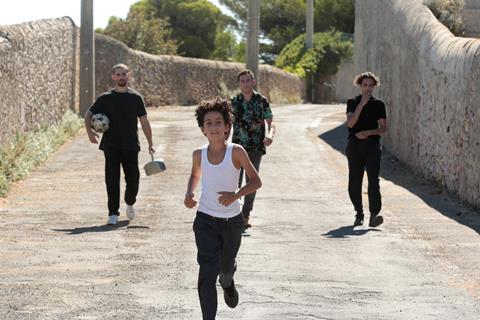 Charades has boarded sales on French director Yohan Manca's debut feature La Traviata, My Brothers And I, which was announced as an additional title in Cannes Un Certain Regard on Thursday.
It revolves around a 14-year-old boy growing up in a housing project in the South of France, the youngest of four brothers who take it in turns to care for their mother who is in a coma.
She was a huge Luciano Pavarotti so he plays her the late tenor's music and in the process develops a passion for opera. When his path crosses with an opera singer teaching summer classes, he comes out of his shell and explores new horizons.
It is inspired by Hédi Tillette de Clermont-Tonnerre's play Pourquoi mes frères et moi on est parti. Manca's previous work includes short film Hédi et Sarah.
Emerging young actor Maël Rouin-Berrandou plays the young protagonist alongside a cast also featuring Judith Chemla, Dali Benssalah and Sofian Khammes.
It is produced by A Single Man Production and Ad Vitam has taken French rights.
The feature is among nine new titles added to Cannes Official Selection on Thursday. Un Certain Regard, which has been restructured this year to re-focus on young and innovative cinema, will now showcase 19 titles.