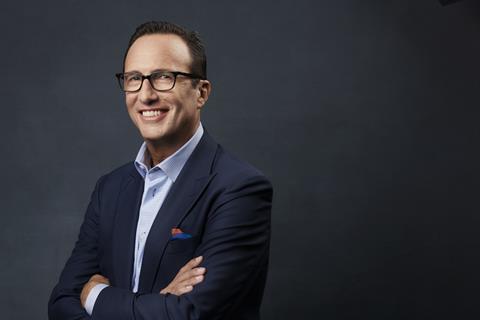 Charlie Collier, president of the AMC and SundanceTV US cable networks, has been named CEO of entertainment at Fox, the company to be spun-off after Disney's acquisition of assets from 21st Century Fox.
In his new job, Collier will oversee the Fox Broadcasting Network and lead the spin-off company's entertainment programming strategy for live, scripted and non-scripted content.
Gary Newman, currently chairman and CEO of the network and its sister TV production studio, will leave Fox after the Disney deal closes.
As president and general manager of AMC, SundanceTV and AMC Studios, Collier, who will take up his Fox post on November 1, has led the networks into the original programming space with series including Mad Men, Breaking Bad, and The Walking Dead. He has been general manager of AMC since 2006, becoming president two years later and adding SundanceTV to his remit in 2015.
AMC Networks did not immediately name a replacement for Collier.
Newman was thought to be the front-runner to lead the new Fox broadcast network operation. As chairman and CEO of the Fox Television Group with Dana Walden, he has been half of one of US television's most respected executive teams for nearly two decades. The two have led the 20th Century Fox Television studio since 1999 and added the broadcast network to their responsibilities four years ago.
The studio is one of the assets Disney is buying from 21st Century Fox and Walden was recently confirmed to become chairman of Disney Television Studios and ABC Entertainment once the deal goes through.
Commenting on the appointment, Lachlan Murdoch, the chairman and CEO of Fox, said: "Charlie is a singular talent, combining creative success with operational expertise to lead the AMC Network with some of television's most memorable programming. Charlie's skills and experience will help Fox continue to transform the broadcast television business."
Collier added: "I can't imagine a more exciting next step than this new role at Fox, which combines the power and reach of a broadcast division, some of the best live assets on the planet from which to build entertainment audiences and fan engagement, and a proven leadership team with a 'make new rules' start-up mentality.
"I'm proud of my last decade-plus at AMC Networks [AMCN] as the combination of a remarkable team and world-class talent led a transformation of AMCN into both a thriving global entertainment company and a premier original programmer."