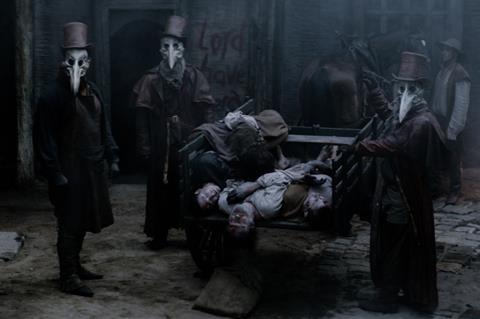 RLJE Films has acquired US rights to The Reckoning, Neil Marshall's witch hunt adventure starring Charlotte Kirk.
The film opened the virtual Fantastia Festival in August and is set against the backdrop of the Great Plague and witch hunts in 1665 England.
Kirk plays a wronged woman who sets out for revenge against powerful forces in the region.
The cast includes Sean Pertwee, Joe Anderson, Steven Waddington and Emma Campbell-Jones star.
Speaking to Screen in August in his first published interview about the film, Marshall said, "When we when we were making this film we had no idea how dramatically the world was going to change: that there would be a pandemic and an uprising about civil rights and persecution and treatment of minorities in society. This film suddenly seemed even more pertinent than it already was."
Around the time of the premiere Marshall, whose The Descent opened the festival in 2005, and his fiancée Kirk became embroiled in a Hollywood controversy involving former NBCUniversal vice chairman Ron Meyer.
Highland Film Group handles sales on The Reckoning, and recently introduced Marshall pre-sales title The Lair at AFM 2020 Online.