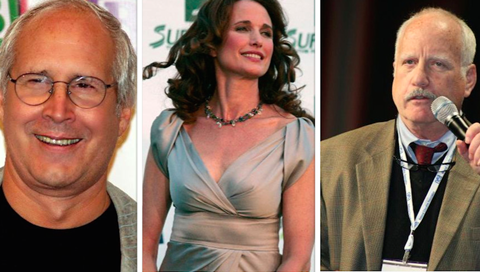 Chevy Chase, Richard Dreyfuss and Andie MacDowell have joined the Netflix original comedy The Last Laugh from Paris Film that began production in New Orleans on Monday.
Lewis Black, Kate Micucci and Chris Parnell also join the production, which Greg Pritikin directs from his screenplay.
Rob Paris of Paris Film produces The Last Laugh, about an aging talent manager who runs into a former client who gave up a promising career in stand-up to start a family.
The talent manager persuades his old friend to go on a tour of comedy venues and the pair embark on a cross-country trip together. ICM Independent brokered the deal with Netflix Originals.
"It's not surprising a script as poignant and funny as this attracted such award-winning talent," Paris said. "It's a perfect fit for a distributor like Netflix because it has universal themes and internationally recognisable stars. I'm beyond excited to begin production with our amazing team in New Orleans and our dream cast."
Paris Films credits include two films by Osgood Perkins. A24 released The Blackcoat's Daughter in March, while Netflix holds worldwide rights to Toronto 2016 premiere I Am The Pretty Thing That Lives in The House.