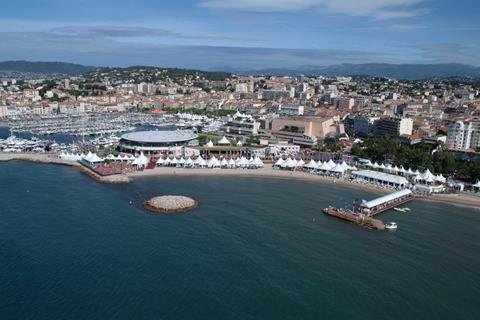 Chilean producer Pablo Berthelon of Carnada Films has signed a co-production partnership in Cannes with Spain's Danidogfilms for their latest collaboration A Thousand Hours, a drama about a terminally ill man's redemptive journey back to his homeland.
Berthelon has taken a minority position alongside majority co-producer Danidog's Daniel Ortiz Entrambasaguas, and the partners are here talking to potential additional co-producers and finance sources ahead of an anticipated 2021 production start.
A Thousand Hours (Y Si Adán No Quiere a Eva) will use split timelines to tell the story of a young man heavily in debt who flees his native Chile towards the end of the Pinochet regime.
The story switches to present day where, after several decades living out his life in Spain, the man learns he only has a month or so to live and returns to Spain to try to find the woman who helped him escape years ago.
Carnada and Danidog are also preparing My New Style Of Dance and have brought on Goya-nominated Natalia de Molina to play the role as lead singer in an anti-establishment rock band during the Pinochet regime. Carnada is the majority producer and Danidog the minority in this case, and they have applied for funding from Ibermedia and Malaga's MAFIZ, and are taking meetings with prospective sales agents.