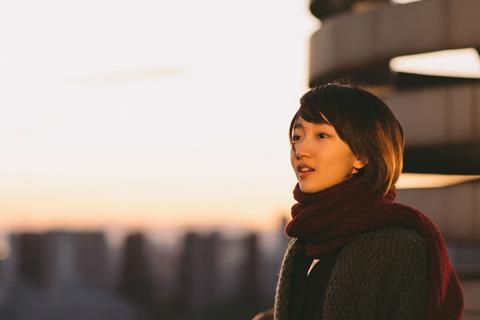 Boosted by the May Day holidays, the Chinese box office surged by about 23% week-on-week in the period of Apr 30-May 6. Rene Liu's directorial debut Us And Them continued to dominate, while Indian hit Baahubali 2: The Conclusion was the only new entry in the top 10.
Given the lack of strong contenders, Us And Them easily retained the No.1 crown for the second week with $108.8m, representing about 55% of the week's total box office. The bittersweet romance starring Zhou Dongyu and Jing Boran raked in $202.6m after nine days, making Taiwan actress-turned-director Rene Liu the first woman director to break the RMB1 billion ($166.67m) barrier and surpassing Xue Xiaolu's 2016 romance drama Book Of Love.
It has also become the fourth highest grossing local film this year, after three Chinese New Year blockbusters, and the 17th highest grossing local film ever. But the film's commercial success is still overshadowed by ticketing scandals which are being investigated.
A Or B came in second with $35m for $50.9m after nine days. The local thriller about a banker trapped in a room is produced by and starring Lost In Hong Kong's Xu Zheng. It still trailed behind Us And Them on Sunday, but their gap became much smaller.
Dwayne "The Rock" Johnson's action adventure Rampage maintained very well in its fourth week with $24.6m for $158.5m after 24 days, making it the second highest grossing foreign film this year, after Ready Player One.
The only new entry in the top 10 was Baahubali 2: The Conclusion which took $8.1m from its first three days. Although the Indian action fantasy has already surpassed the entire run of its first film, 2015's Baahubali: The Beginning, its opening weekend was less impressive compared to recent Indian releases such as Secret Superstar, Barangi Bhaijaan and Hindi Medium.
After more than a month on release, Steven Spielberg's sci-fi adaptation Ready Player One still found itself in the top five, adding $6.7m for $230.7m after 38 days. It is currently 2018's top grossing foreign film and the fourth highest grossing film overall this year.
It was followed by various holdovers: local historical epic Genghis Khan on $2.8m for $6.1m; Hong Kong noir The Trough starring and directed by Nick Cheung on $2.5m for $5.5m; and Japanese fantasy animation Mary And The Witch's Flower on $2.1m for $3.1m. All of them derived from nine days.
Rounding out the charts were Russian animation The Snow Queen 3: Fire And Ice on $1.1m for $11.5m after 32 days and Wes Anderson's Isle Of Dogs on $0.9m for $7.1m after 17 days.
Avengers: Infinity War, set to roll out on May 11, has clocked up almost $30m in ticket presales for its opening weekend so far.