Despicable Me 3 knocked off top spot but still passes $100m.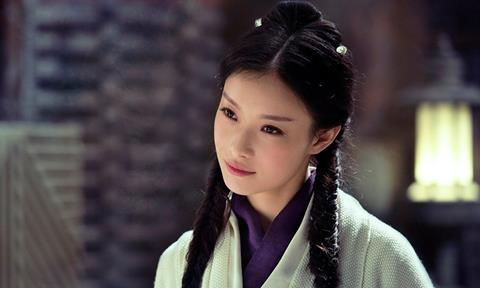 Local fantasy action adventure Wu Kong knocked Despicable Me 3 off the top of the Chinese box office in the week of July 10-16, amassing $56.60m from its first four days.
This represented the best opening for a local film since Chinese New Year in January as well as the first local film to win the weekly box office after Chinese New Year.
Wu Kong is the Chinese name of the infamous monkey king who has been reinvented onscreen numerous times. Unlike previous films which are loosely adapted from Chinese classic Journey To The West, the new film is based on a popular Internet novel the Biography of Wukong.
Operation Mekong actor Eddie Peng plays the lead role of the monkey, alongside Ni Ni and Shawn Yue. Hong Kong director Derek Kwok previously co-directed with Stephen Chow Journey to The West: Conquering the Demons which became a huge Chinese New Year hit in 2013.
Following a record breaking weekend, Despicable Me 3 was relegated to second place with $47.60m for $111.85m after 10 days. The Universal and Illumination animation has surpassed the combined total of Despicable Me 2 and Minions. It has also become the fourth highest grossing animation of all time, behind Zootopia, Kung Fu Panda 3 and Monkey King: Hero Is Back.
The House That Never Dies 2 held onto third place with $8.81m. But with an 11-day total of $29.15m, the local horror thriller is trailing much behind its record breaking predecessor which scared off almost $60m in 2014.
Paramount's former champion Transformers: The Last Knight fell further to the fourth with $5.59m for $221.19m after 24 days. It has become the fourth highest grossing film this year as well as the fourth highest grossing non-Chinese film of all time.
In addition to Wu Kong, another two Chinese fantasies entered the weekly top 10. Fantasy adventure Da Hu Fa opened in fifth with $4.70m from its first four days. Although China has no proper rating system, the local animation classifies itself as PG13 for its scenes of violence, targeting adult audiences.
It was followed closely by sci-fi fantasy Meow which opened in sixth with $4.37m from its first three days. Starring Louis Koo and directed by Call Of Heroes' Benny Chan, the new film has an oversized cat from a remote planet as the protagonist.
The rest of the top 10 chart included local slapstick comedy The One on $3.58m for $13.99m after 10 days; local youth comedy Fist & Faith, starring Jing Tian from Zhang Yimou's Great Wall, on $3.70m from its first five days; historical war drama Battle of Xiangjiang River on $1.56m for $6.32m after 17 days; and Zhang Yang's Tibetan pilgrimage docu-drama Paths Of The Soul on $1.33m for $13.78m after 27 days.
Despite the strong opening of Wukong, last week's total box office was down slightly by approximately 3% week-on-week. As mentioned earlier, no new Hollywood blockbusters will hit Chinese cinemas in July and August. In their absence, more Chinese films are set to join the summer race.
A string of new Chinese films will be staggered this week, including Midnight Diner 2 (July 18), Brotherhood of Blades 2 (July 19), Our Shining Girls (July 20), Tea Pets and Father And Son (both on July 21).