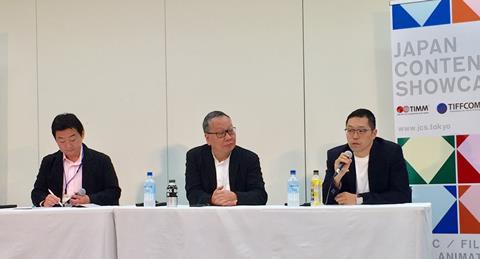 Japan's Toei Animation is teaming with China's Bona Film Group, A Really Good Film Company and three Japanese partners on animated feature The Monkey Prince.
Other Japanese companies involved in the project include animation studios Sammy Corporation, Sola Entertainment and US/Japan-based Marza Animation Planet.
Inspired by the Chinese classic story, Journey To The West, the film will feature characters designed by Sonic The Hedgehog creator Naoto Ohshima. John A Davis (Jimmy Neutron: Boy Genius) will direct from a script written by Oscar-nominated writers J. David Stem and David N Weiss (Shrek 2).
Japanese character designer Takao Noguchi, who has worked at DreamWorks and Sony Pictures Animation, has also joined the team as character designer and associate director.
Marza's chief creative officer Chuck Williams, formerly with Pixar and Disney, will use his experience to fuse together the different animation cultures of the US, China and Japan.
The project was unveiled today at TIFFCOM by Toei Animation's Yoshi Ikezawa, Sola Entertainment founder Joseph Chou and Bona Film Group executive vice president Jeffrey Chan, who is also founder of production house A Really Good Film Company.
"We wanted to create a project that combines Japan's unique anime style with Hollywood storytelling and emerging Chinese talent," said Toei Animation's Yoshi Ikezawa.
"Most [Japanese] films are made through production committees, but that doesn't apply to the international film financing scheme. We need to adapt ourselves to that international standard, but that is a challenge that Toei Animation is willing to take."
The film will be made in English but dubbed into other languages with a specially created Chinese-language version, similar to Oriental DreamWorks' Kung Fu Panda 3.
A Tokyo-based company, Tehn Animation Magic, has been formed by Toei Animation, Sammy and Sola, with Japan's leading CGI production studio Sanzigen, to be the production hub of the film. Tenh will also work with experienced animation studios in Japan and China.
The project has already been approved by China's censorship authorities and is currently in pre-production for tentative delivery around the time of the Tokyo Olympics in 2020.
Toei Animation and A Really Good Film Company are also working on a live-action version of popular Toei Animation manga Saint Seiya: Knights Of The Zodiac.