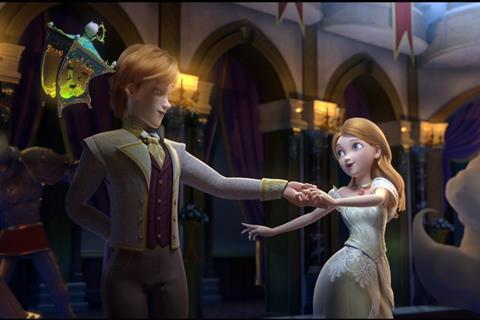 Chinese 3D animation studio Gold Valley Films (GVF) has concluded a raft of AFM sales on Ella And The Little Sorcerer led by deals for the US and Canada.
Vertical Entertainment has acquired US rights to the family title and Canada's largest exhibitor Cineplex Pictures has picked up Canadian rights and committed to a first quarter 2022 wide theatrical release through its new distribution arm.
Ella And The Little Sorcerer will open in China via Jackie Chan's Sparkle Roll Media following their recent animation release Wish Dragon and has gone to a number of key markets in deals struck by GVF head of international Allen Tsang and US representative Ariel Veneziano.
Deals have close with Eagle Pictures in Italy, Factoris Films in France, Trinity Cineasia in Russia, Rialto Distribution in Australia, Pflug Co in Japan, Boxoo Entertainment in South Korea, Deepjoy Corp in Taiwan, Italia Film in Middle East, and Nos Lusomundo in Portugal.
The film revisits protagonist Ella from GVF's 2018 Cinderella And The Secret Prince, which reimagined the Cinderella fairy tale as Ella rescued her prince. In Ella And The Little Sorcerer the heroine and her friends embark on a quest to help Prince Alex become human again after he is magically trapped in the body of a mouse.
"We could not be more pleased to be working with Vertical and Cineplex for the North American release of the picture, and such a distinguished group of distribution partners in the international markets," said Tsang and Veneziano.
Guangzhou-based GVF, which has offices in Los Angeles, is in the final stages of production on Little Emma, the story of a miniature girl raised by adoptive alpaca parents in a world of walking and talking animals who sets off to discover her origins and learns the answer is not the fairy tale she had been hoping for.
The studio is in development on two further animation titles – Nils: The New Adventure, an adaptation of 'The Wonderful Adventures Of Nils' from Swedish author Selma Lagerlof, the first woman to win the Nobel prize for literature, and Wojtek The Bear inspired by the true story of a mascot bear adopted by a Polish battalion who was enlisted as a soldier in the Second World War.