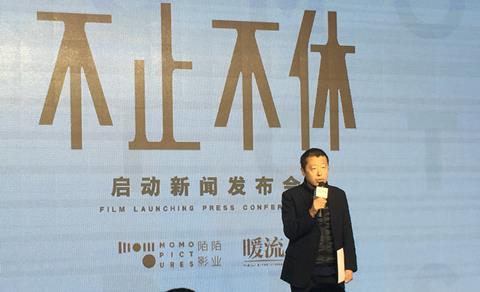 Momo, one of China's biggest social media and live streaming apps, is moving into film production with Beijing-set drama, The Best Is Yet To Come, to be executive produced by Chinese filmmaker Jia Zhangke.
The move was announced today at the Pingyao International Film Festival (PYIFF), which was co-founded by Jia and counts Momo among its major sponsors.
Directed by first-time feature director Wang Jing, the film revolves around a group of young people who move to Beijing in the early 2000s, just as the city's economic development was starting to take flight.
Momo's new film arm, Momo Pictures, is co-producing the project with Jia's Fabula Entertainment. Chinese actor Bai Ke, who starred in Gu Changwei's Nice To Meet You (2018) and Wang Baoqiang comedy Buddies In India (2017), will head the cast.
Momo started out as a dating app, similar to Tinder, before moving into the live streaming space as it started to boom in China. The Beijing-based tech giant also moved into reality TV production last year, as competition for talent that can attract eyeballs to the country's growing number of live streaming platforms heats up.