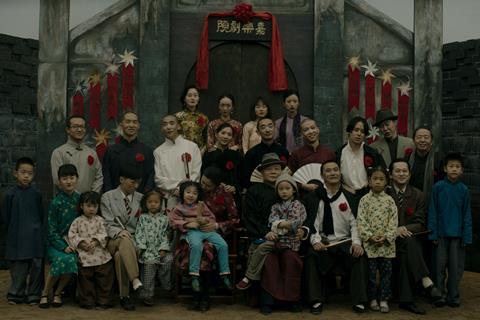 Chinese sales company Parallax Films is one of the few from Asia to have a physical presence in Cannes, and co-founder and head of international sales Cao Liuying is in town with a trio of new titles.
Japan-set romantic drama Yanagawa is the first Chinese-language film by Korean-Chinese director Zhang Lu in over 10 years. It stars China's Ni Ni with Japanese actor Sosuke Ikematsu.
Parallax is also handling Wang Xide's debut feature A Chat which recounts the loss and grief of three generations of women; and Zhang Chi's sci-fi thriller Annular Eclipse, about an assassin trying to retrieve his lost memories.
Cao, who is presently based in Germany after relocating to Europe last summer, is one of Screen's Future Leaders 2021. She has just attended Udine's Far East Film Festival in person.
Also on the Parallax slate is Zhou Hao's new documentary All In, which probes into the sufferings of people with post-traumatic stress disorder.
Meanwhile, Parallax's production company Midnight Blur has co-produced Qiu Jiongjiong's A New Old Play, which is premiering in Locarno's main competition next month.