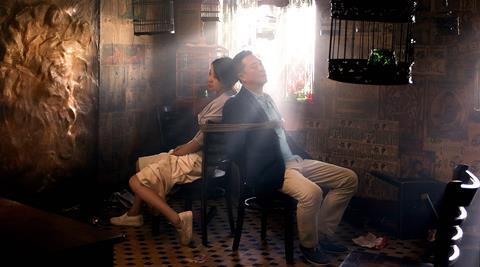 Hong Kong-based sales agency Autumn Sun has picked up international rights to Liu Yiwei's China-Australia co-production At Last, starring Yan Ni and Zhang Jiayi.
Scheduled for Chinese release on November 8, the film also stars Liu, a well-known actor with credits including Finding Mr Right and Breakup Buddies. He made his directing debut with comedy Really? in 2018.
Filmed on Australia's Gold Coast, the adventure comedy tells the story of a Chinese couple who take a vacation in Australia, during which they become entangled in a series of international gangster activities.
Beijing Monumental Film co-produced with Australia's Storybridge Films, which previously worked on China-Australia co-productions Bait 3D and Guardians Of The Tomb.
Autumn Sun, launched by former Arclight Films executive Elliot Tong, has also picked up Indian action thriller Conqueror and Chinese animation Bobby And Husk.
Produced by Kamal Haasan and starring Vikram, Conqueror is a Tamil-language remake of French hit Point Blank. Bobby And Husk is directed by Dong Dake and Wang Fengbin and produced by Tianjin North Film Group.
Autumn Sun is also selling 99 Songs, which is receiving its world premiere in Busan's Open Cinema section. The script of the music-themed drama is co-written by Oscar-winning composer AR Rahman (Slumdog Millionaire), who also composed the score and will give a live concert before the BIFF screening on October 9.