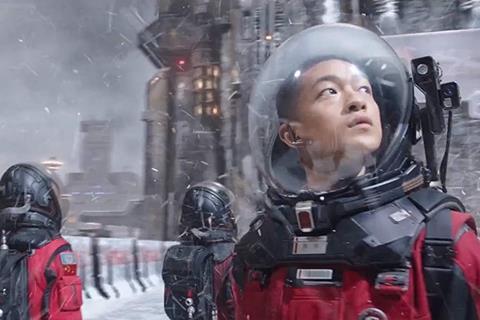 China's box office decreased by 2.7% to $4.5bn (RMB31.17bn) in the first half of 2019, according to figures from Chinese industry website Mtime, as a range of issues, including tightening censorship and the recent tax clampdown, started to take their toll on an unpredictable market.
The decline marks the first time since 2011 in which box office has not shown positive growth in the first half of the year, a period that includes the most lucrative box office season, Chinese New Year (late January or early February).
Admissions were down even further, by around 10% to 807 million, compared to 900 million in the same period last year. The number of screens continues to increase, although the growth rate slowed by 15%, with 3,492 screens added in the first six months for a total of 64,944.
Chinese media is citing several reasons for the decline, including a shortage of high-quality local films, rising ticket prices and increased competition from streaming media. Local productions were hit hardest, grossing a combined $2.15bn (RMB14.8bn), for a 47.5% market share, which marked a decrease of $247m (RMB1.7bn) from the first six months of the previous year.
Domestic production has slowed significantly over the past year as the industry grapples with a new regulatory regime and combined payments of at least $1.7bn in back taxes.
Although local sci-fi epic Wandering Earth, released over Chinese New Year, was the highest-grossing film with $691m, only two other strictly mainland productions – Crazy Alien ($328m) and Pegasus ($255m) – made it into the top ten. Both were also Chinese New Year releases. The only other Chinese-language releases in the top ten – More Than Blue ($140m) and P-Storm ($115m) – were respectively a Taiwanese film and Hong Kong-China co-production.
With domestic production on the back foot, US studio films and other imported titles had a relatively strong first half of the year. Avengers: Endgame was the highest-grossing imported film, with $614m, followed by Bumblebee ($171m), Captain Marvel ($154m), Godzilla: King Of The Monsters ($135m) and Alita: Battle Angel ($133m).
Non-Hollywood imports, especially Japanese and Indian films, also fared well with eight titles grossing more than $14.5m (RMB100m). Hits included classic Japanese animation Spirited Away ($62m and counting), Lebanese drama Capernaum ($54m), Indian thriller Andhadun ($47m) and the latest installment in Japanese animated series Doraemon ($18m).
Looking ahead, several US studio films are scheduled for release in July and August, which is usually a blackout period to protect local films, suggesting that Chinese authorities are bringing in more imports to boost flagging box office. Following the release of The Secret Life Of Pets 2 this weekend (July 5), upcoming Hollywood releases include The Lion King (July 12), Fighting With My Family (July 19), UglyDolls (August 9) and Yesterday (August 16).
However, the second half of the year is not off to a strong start for local productions as one of the most highly-anticipated films of the summer, Huayi Brothers' war epic The Eight Hundred, has run into censorship issues and had its July 5 release postponed. Youth drama Better Days, which was pulled from Berlin film festival possibly due to censorship issues, has also been delayed. Upcoming big-budget local films include sci-fi drama Shanghai Fortress, starring Lu Han and Shu Qi, and Bona Film Group's The Bravest, with Huang Xiaoming, but the pipeline is not half as full as it was this time last year.
And while the on-going US-China trade war is not currently affecting Hollywood releases, it does appear to be keeping US independent films out of the China market. Starting from this year's Cannes film festival, Chinese buyers have stopped acquiring US indie titles due to fears that they won't pass censorship or be granted a theatrical release.
China's box office grew by 9% to reach $8.86bn (RMB60.98bn) in 2018, despite disappointing results in December, which along with Chinese New Year, May and the National Day (October) holidays is considered a peak box office period. It will take some major hits, and possibly an increase in Hollywood imports, to top those results this year.