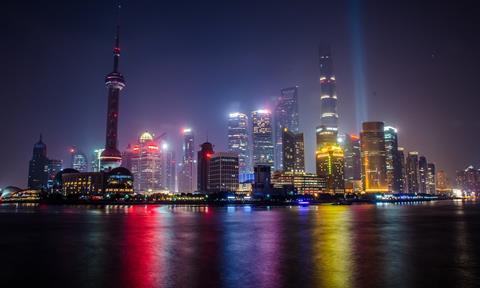 Lin Qi, chairman of China's Yoozoo Group and an executive producer on Netflix's upcoming adaptation of Chinese sci-fi trilogy The Three-Body Problem, has been hospitalised in Shanghai after what local police have reported may be a deliberate poisoning attempt.
Police said in a Weibo blog post that Lin's 39-year-old colleague, identified only by his surname Xu, is suspected to be the culprit. While Chinese media observed that an executive named Xu Yao heads Yoozoo's Three-Body Universe Cultural Development Co, which holds the IP to the trilogy, police have not confirmed he is the suspect. Lin is currently in a stable condition after receiving treatment.
Netflix announced in September that the company is teaming with Yoozoo to produce an English-language adaptation of Liu Cixin's best-selling trilogy.
An impressive array of producing talent has been brought on board the project – including Game Of Thrones creators David Benioff and D.B. Weiss; Alexander Woo, whose credits include The Terror: Infamy for AMC; Rian Johnson and Ram Bergman (Knives Out); Brad Pitt's Plan B Entertainment, and Primitive Streak, founded by Robie Uniacke and Rosamund Pike.
Liu Cixin and the trilogy's English translator Ken Liu are on board as consulting producers.
Lin founded mobile games publisher Yoozoo in 2009 and has a net worth of $1bn according to the Hurun China Rich List. The company is best known outside China as the developer of Game Of Thrones: Winter Is Coming, a mobile game based on the HBO hit series.
The company has already attempted a Chinese-language adaptation of The Three-Body Problem, a feature film directed by Zhang Fanfan, and starring Feng Shaofeng and Zhang Jingchu. The film was shot in northern China in 2015 but has never been released. Hopes are higher for an animated version of the trilogy, which Chinese streaming platform Bilibili commissioned from animation studio YHKT Entertainment (Incarnation).
Liu Cixin also wrote the short story that Chinese blockbuster The Wandering Earth was based on, and has fans including former US President Barack Obama and Facebook founder Mark Zuckerberg. However, he has also been a controversial figures in the US – in late September, five US senators questioned Netflix over adapting his work as he had allegedly supported the Chinese government's policies to jail ethnic minority Uighurs in Xinjiang.