EXCLUSIVE: Me And Orson Welles star to co-direct with Ben Hecking.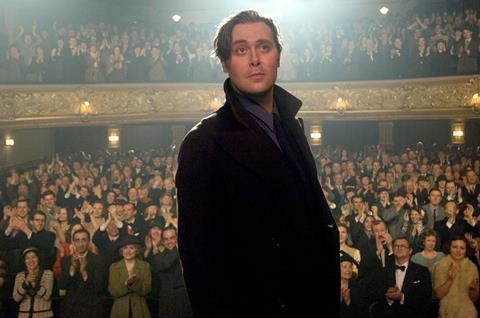 British actor Christian McKay, perhaps best known for his eponymous role in Me And Orson Welles, is to co-direct intense relationship drama Provenance with cinematographer Ben Hecking.
The independent British feature, which is in pre-production, marks the directorial debut for both McKay and Hecking and is based on an original story developed by the duo.
McKay, also known for roles in Rush, The Theory Of Everything and the upcoming Florence Foster Jenkins, will also star alongside Spanish actress Charlotte Vega (Another Me, The Refugees, El club de los incomprendidos) in her first leading English-language role and Harry Macqueen.
Macqueen is the writer, director and star of British drama Hinterland, on which Hecking served as cinematographer. He also had a small role in Me And Orson Welles.
Provenance is produced by White Horse Films and is fully funded. Shooting will begin in the south of France in April.
McKay will play John Finch, a renowned classical musician who has abandoned his marriage and career and fled to his holiday home in France to start a new life.
Whilst waiting for the arrival of his lover, Sophia (Vega), he makes the acquaintance of a mysterious young man (Macqueen) who is passing through the village. Who this man is and what he knows will ultimately threaten to destroy all of their lives forever.
Hecking, producing the film for White Horse Films, describes it as "one part thriller, one part mystery, wrapped up in a heartbreaking love story".
"It's great to be working in such a collaborative way on a project like this," he added. "We've assembled a fantastic cast and crew and have a great script. We can't wait to get started."
Filmed on location in Provence and London, the three-week shoot will wrap on May 9, with plans for a festival premiere this autumn.
Hecking previously handled cinematography on Joanna Coates' Hide & Seek, which won the Michael Powell Award at the Edinburgh International Film Festival in 2014