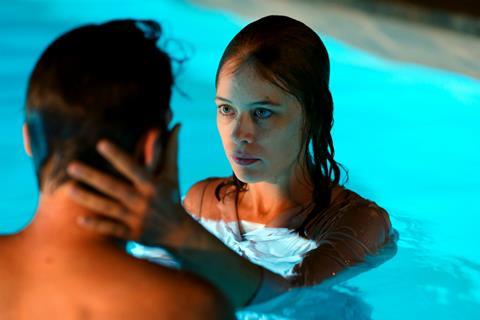 Christian Petzold's Undine took the lead on Screen's Competition jury grid on day three of the Berlinale, recording three top score fours (excellent).
Those top marks came from Helena Lindblad of Dagens Nyheter, Paolo Bertolin of Segnocinema, and Wang Muyan of The Paper. It also took three scores of three (good), with only a one (poor) from The Morning Star's Rita Di Santo pulling its average down to 3.1.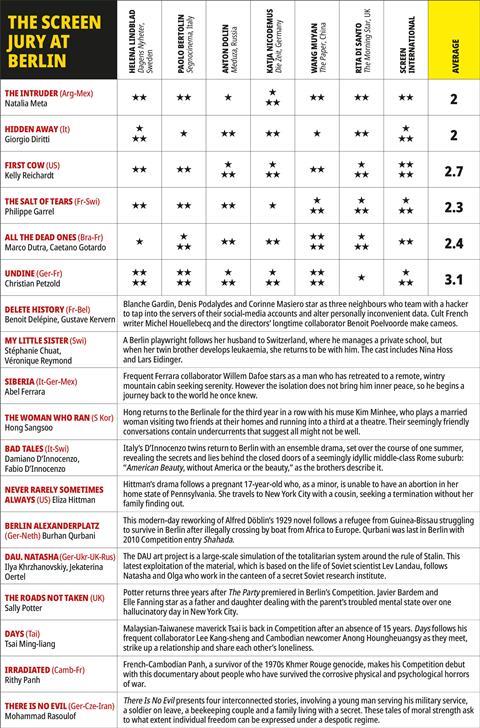 Berlinale regular Petzold's film sees him reunite Transit stars Paula Beer and Franz Rogowski for a modern-day retelling of a myth relating to the titular water nymph.
Marco Dutra and Caetano Gotardo's All The Dead Ones achieved a mix of scores for a 2.4 average and mid-pack place.
Wang also awarded it four, while its mode score was two (average) and Lindblad gave it one.
The film is a late-19th-century drama set in Sao Paolo shortly after the abolition of slavery and revolves around three women from a family of once-wealthy coffee plantation owners.
Two further co-directed titles are next up on the grid: Benoit Delépine and Gustave Kervern's Delete History, and Stéphanie Chuat and Véronique Reymond's My Little Sister.