The database managed by the Cannes market has partnered with Silicon Valley entrepreneur Ray Bell's cloud-based marketplace.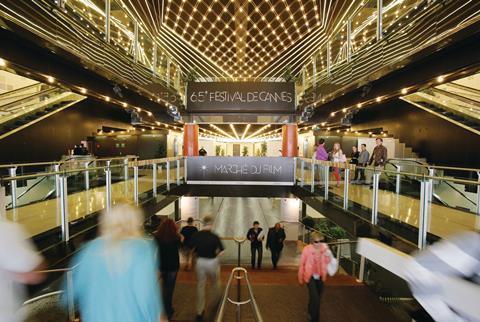 The union will allow Cinando's 60,000-plus users to integrate their existing accounts and create profiles on DFCN.
The secure, global cloud-based software platform launched last November and automates steps in film financing and licensing.
The parties said the collaboration would enable buyers to access more products, increase sales for sales agents and sellers and reduce overall costs for both parties.
"With over 8,000 films entering the global distribution market this year, and 200,000+ sales agents, distributors and exhibitors scattered across the world, each with their own business objectives, rights holdings, sales plans and revenue targets, the approach of buying and selling movie rights licenses at physical marketplaces has become a costly and highly inefficient proposition," said DFCN CEO Bell.
"Our rapid customer growth and industry-wide endorsement is testament to the demand for an online marketplace that directly addresses these growing issues."
"We are excited to be able to offer our Cinando users the ability to easily post their films in the DFCN Film Rights Marketplace for financing and licensing," said Jérôme Paillard, executive director of Cinando and Marche du film.
"We need to erase the boundaries between physical and digital markets to increase the efficiency of film professionals. This is a radical step that only Marche du film, Cinando, and solutions as DFCN can deliver."