EXCLUSIVE: Benelux distributor Cineart has confirmed several Cannes acquisitions.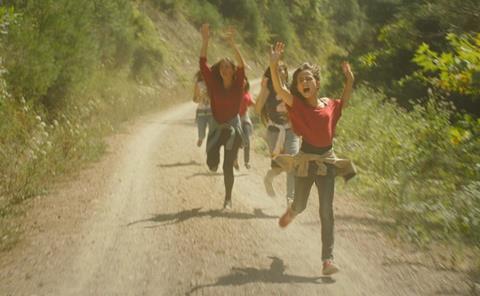 The company arrived at the festival earlier this month having already pre-bought several titles in official selection and in the market, among them Amy Winehouse documentary Amy, Gaspar Noe's Love and Competition title Mon Roi.
It has since ramped up its acquisitIon slate further. "Overall, it was a very, very strong Cannes for us," said Marc Smit, who runs Cineart alongside co-CEO Stephan De Potter.
New pick ups include Deniz Gamze Ergüven's Turkish feature Mustang from Kinology, which won the Europa Cinemas Label for best European film in Directors' Fortnight.
During Cannes, Screen revealed Cineart acquisitions of Grand Prix winner Son Of Saul, from Hungarian auteur Laszlo Nemes, bought from Films Distribution; and Bruno Dumont's latest feature Slack Bay (Ma Loute), starring Juliette Binoche and Fabrice Luchini, acquired from Memento. Smit described the new Dumont script as "one of the strongest we have read in quite a while."
Among Cineart's new pre-buys are Albert Dupontel's Au revoir là-haut, sold by Gaumont.
Cineart has also pre-bought Italian road movie Summertime from Gabriele Muccino, sold by Rai Com; and French comedy Babysitting 2 (All Gone South) sold by TF1, which stars Christian Clavier and is directed by Philippe Lacheau and Nicolas Benamou.
Completing Cineart's new round of acquisitions is animated feature My Life As A Zucchini (Ma Vie De Courgette), directed by Claude Barras with a script by Céline Sciamma (Girlhood). The stop-motion film is represented internationally by Indie Sales.
Smit revealed that Cineart is yet to decide whether to give a theatrical release to Gaspar Noe's sexually explicit Love, which split opinion after its Cannes Midnight Screening last week.
"Clearly, Gaspar Noé is still a voice and it (Love) is also a title that will be good for the VOD market anyway," he added.