Kinepolis Group executive Eddy Duquenne will receive award in June.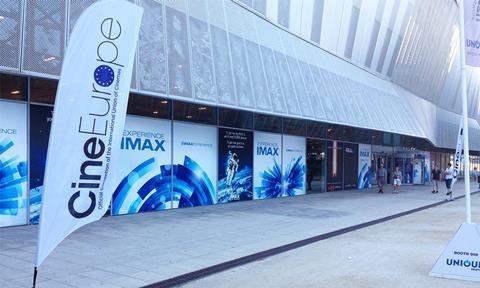 CineEurope have named Eddy Duquenne, chief executive officer of Kinepolis Group, as the recipiant of their 2017 international exhibitor of the year award.
Duquenne will receive the accolade at the CineEurope awards ceremony on June 22 in Barcelona.
Kinepolis Group was formed as a cinema chain in Belgium in 1997, before expanding to France, Spain, Luxemburg, Switzerland, the Netherlands and Poland. The company now has 49 sites throughout Europe with 500 screens.
Andrew Sunshine, Vice President of the Film Expo Group, said: "Eddy Duquenne and his team at Kinepolis have created one of the most innovative exhibition circuits in Europe. Central to that success has been the leadership of Eddy himself."
UNIC President Phil Clapp said: "Kinepolis have been at the forefront of recent innovations by European cinema operators in terms of the big screen experience and continue to be a standard bearer for new and exciting approaches. But they have never forgotten that it is the customer who should remain at the centre of the business. This award is a fitting acknowledgement of the achievements of Eddy and his company colleagues."