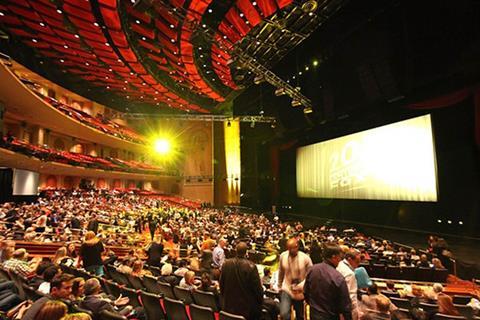 CinemaCon 2021 organisers have moved the annual exhibitors event from April 26-29 to August 23-26 next year amid the pandemic.
The plan is for the event to take place in its traditional venue of Caesars Palace in Las Vegas.
"With all the travel, logistical, and capacity concerns for the convention, our 7,500 attendees, vendors, and studio distribution partners, we couldn't guarantee we could present the kind of show the industry expects in April," said CinemaCon managing director Mitch Neuhauser.
"In close consultation with our studio and industry partners, we are rescheduling CinemaCon for August, when we think we can put on the kind of showcase we do best, and celebrate the moviegoing experience with the entire industry."
This year's event at Caesars Palace was cancelled in March after current US president Donald Trump imposed a 30-day travel ban from Europe to the US (that excluded the UK).