National Association Of Theatre Owners (NATO) head lauds box office, warns against protectionist economic policy, hails diverse audiences and Millennial film-goers.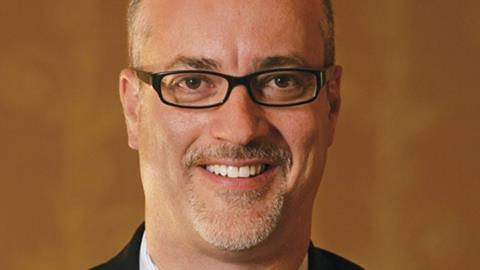 NATO president John Fithian on Tuesday delivered a typically robust appraisal of the theatrical business, backed by last year's unadjusted $11.4bn North American box office record.
While Fithian did not address the thorny issue of windows – although he later acknowledged to reporters that talks were ongoing between distributors and exhibitors – he was only too happy to talk up the first quarter of 2017.
The NATO chief noted how the period bucked analysts' predictions and was tracking a little over 2% ahead of the same period a year ago, powered by the likes of Beauty And The Beast, Logan and The LEGO Batman Movie, horror smashes Get Out and Split, and Oscar season holdovers Hidden Figures and La La Land.
Box office heroics led to this grandstanding prediction: "It's fair to say the industry will have it's first billion dollar March in history and the first quarter numbers will be up again."
Fithian recapped the findings of last week's annual report by the Motion Picture Association of America (MPAA), noting that North American grosses climbed 2% to $11.4bn in 2016, while worldwide gained 1% to reach $38.6bn.
International's flat $27.2bn tally was due in part to the exchange rate and strong dollar, a point Fithian and his peers at the MPAA have been keen to emphasise in the last week.
Turning to a broader perspective, the trade group head noted how box office in North America weathered two economic downturns to grow 40.2% over 15 years from $8.11bn in 2001 to last year's haul.
The NATO chief moved to dispel the notion that Millennials do not go to the cinema. "Research indicates the opposite," he said, adding that ComScore data indicated that 55% of frequent cinema-goers – namely those who went to the cinema at least four times in the past two months – were in the 18-34 age range.
In an implied reference to Trump administration strategy, Fithian warned against protectionist economic policies. "A global world view also fosters more movement of goods, not just people," he said, referring to the current practice of cross-border trade enjoyed by exhibitors.
He noted the prevalence of Hispanic, Asian-American and African American demographics among North American film-goers, all of which was highlighted in the MPAA report. "Open and diverse societies can drive movie-going."
At the start of the session, Disney distribution chief Dave Hollis hosted a clip reel retrospective of the 2016 hits that included for the first time a film from China – $500m-plus hit The Mermaid.
"We all believe deeply that films should be seen in a theatres," Hollis said. "We have a common goal of getting as many people to see them in your theatres. We all want to make it the best experience possible and keep these folks coming back for me."
Noting the proliferation of entertainment and platform choice for audiences, Hollis urged exhibitors to engage with new media.

"This disruption is here. We can't avoid it being here. But we can see it as an opportunity to take modern media and turn it to our advantage."