Rising star will next be seen in imminent SXSW world premiere Baby Driver.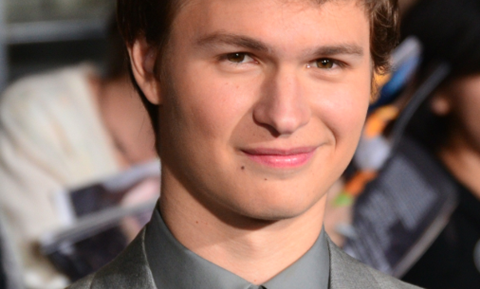 CinemaCon managing director Mitch Neuhauser announced the breakout lead from The Fault In Our Stars will receive one of the show's top individual awards in Las Vegas.
Elgort will collect the Male Star Of Tomorrow Award at the CinemaCon Big Screen Achievement Awards on March 30.
He began his acting career on the stage before making his film debut in the remake of Carrie opposite Julianne Moore and Chloë Moretz, and is best know for The Fault in Our Stars and the Divergent series.
Elgort stars in Edgar Wright's action thriller Baby Driver, which gets its world premiere at SXSW. Upcoming credits include Billionaire Boys Club opposite Kevin Spacey, and in Jonathan, co-starring Suki Waterhouse.
"Having already appeared on the big screen in the breakout teen hit The Fault in Our Stars and in the Divergent series, Ansel Elgort is poised to break into leading man status with his upcoming roles in Baby Driver and Billionaire Boys Club," Neuhauser said.
"[He is] a talented young actor we could not be more thrilled to honour with this year's Male Star of Tomorrow Award."
CinemaCon, the official convention of The National Association of Theatre Owners (NATO), will take place from March 27-30 at Caesars Palace in Las Vegas.