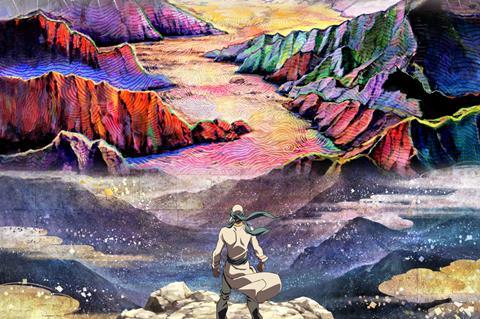 Saudi animation studio Manga Productions has announced first theatrical deals on its debut feature-length production The Journey, an epic tale taking inspiration from Saudi folklore.
Dubai-based exhibition and distribution group VOX Cinemas has taken rights for Middle East and Africa while T-Joy, the exhibition and distribution arm of Japanese film and TV giant Toei Company, has taken rights for Japan.
A second Toei Company subsidiary, Toei Animation co-produced the feature, as part of a long-term pact with Manga Productions to collaborate on animation works combining the talents of Japanese and Saudi animation artists.
Celebrated Japanese animation director Shizuno Kobun, whose credits include Godzilla: City On The Edge Of Battle, directed the production.
The film's character designer is by Tatsuro Iwamoto (Phoenix Wright: Ace Attorney) while legendary Japanese composer Kaoru Wada (Inuyasha) is the film's music composer.
"It was an honor - and also a great responsibility - for the Japanese to create a feature-length animation based on the ancient history of the Arabian Peninsula, with different cultures, lifestyles and customs than ours," said Shinji Shimizu, chairman of Toei Animation. "It is a collaborative movie that Japanese animation professionals and young Saudi Arabian talents created side-by-side, a cultural exchange I am proud of."
VOX Cinemas chief content officer Toni AlMassih said the company had been drawn to The Journey for its unique approach of telling a Middle Eastern story using a Japanese anime art style.
"This approach is a fresh experience the audiences have not witnessed before," he said.
Currently in post-production, Manga Productions will world market premiere The Journey at the Cannes Marché du Film in May.
"The film remains a milestone project for Manga Productions as it validates our efforts to become the regional leader and a global pioneer in the animation and values driven content space," said Manga Productions CEO Essam Bukhary.
Manga Productions' first anime series Future's Folktales has been broadcasting on MBC 1 channel and the Shahid digital platform every Friday since January 2020. According to Manga Productions, the series gained more than 12 million views and has 50 million in reach on social media platforms in its first two episodes.