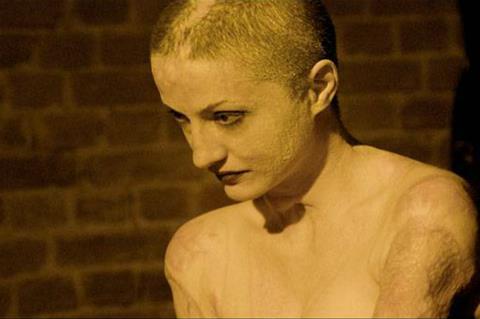 Tel Aviv-based sales agent Cinephil is continuing to do roaring business on Alexander Nanau's Collective, one of the buzziest projects screening at IDFA this week.
Dogwoof and Sophie Dulac Distribution have swooped to take UK and French rights respectively on the film, which exposes corruption and highlights the power of investigative journalism.
Participant and Magnolia Pictures acquired North American rights last month.
The film is showing in IDFA's Bests of Fests section following its Venice and Toronto premieres. Its other festival appearances and awards include the Golden Eyes Award at the Zurich IFF, best director at SEMINCI Valladolid and best documentary at CINEMED Montpellier.
Dogwoof's Oli Harbottle called the film "one of 2020's standout docs."
The film tells the story of the 2015 fire at Bucharest's Colectiv club, which left 27 dead and 180 injured. Soon, more burn victims begin dying in hospitals from wounds that were not life-threatening. Then a doctor blows the whistle to a team of investigative journalists. One revelation leads to another as the journalists start to uncover vast health care fraud. When a new health minister is appointed, he offers unprecedented access to his efforts to reform the corrupt system but also to the obstacles he faces.
The film is produced by Alexander Nanau Production in co-production with Samsa Film and HBO Europe. Alexander Nanau and Bianca Oana are the producers for Alexander Nanau Production, together with Bernard Michaux for Samsa and Hanka Kastelicova for HBO Europe. The film is supported by the Romanian Film Centre, Luxembourg Film Fund and Sundance Documentary Film Fund, with the participation of Mitteldeutscher Rundfunk (MDR), RTS, RSI and Yes Docu.