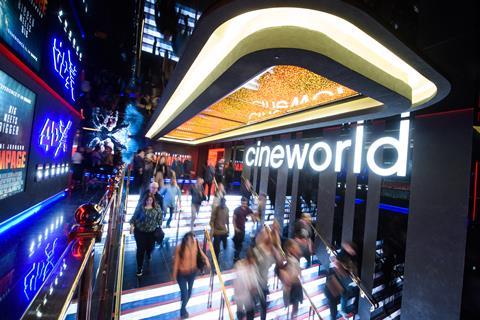 Cineworld has received "multiple indicative bids" for all or some of its assets and "some strategic interest" in the whole business, according to the exhibition giant's legal counsel.
Prospective bids have included "many offers" for Cineworld's assets in Central and Eastern Europe and Israel, said the counsel, but those offers did not also cover the Cineworld Picturehouse cinemas in the UK and Ireland, nor the company's Regal chain in the US.
Speaking at a status conference on the company's restructuring in a Texas bankruptcy court on Tuesday (February 21), Cineworld attorney Joshua Sussberg said there have been no all-cash bids for the company "and no bid came anywhere clear [sic] to the $6bn of security indebtedness that exists on the company's balance sheet today."
Cineworld is proposing an April 10 deadline for final bids, with an auction, if necessary, to follow on April 17. A vote on restructuring has been set for May 21, with a court confirmation hearing tentatively set for May 30.
Second biggest global exhibitor Cineworld filed for bankruptcy in the US last September and has been the subject of sale speculation ever since. Sussberg said that in a "robust process" before the February 16 deadline for initial indications of interest Cineworld "went out to a broad universe of parties and spoke to more than 40 different parties, both financial and strategic, about interest in this business."
Last month, Cineworld denied having had discussions to sell selected cinema assets to AMC, the world's biggest exhibitor, and said it was still looking to sell itself as a whole.