Nisan Cohen has been appointed to the role of CFO.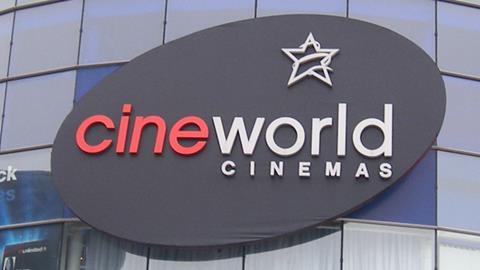 Cineworld Group, Europe's second-largest cinema operator, has reported a 8.3% rise in year-on-year revenues, bolstered by high-performing titles including Rogue One, Fantastic Beasts And Where To Find Them, and Bridget Jones's Baby.
The exhibitor saw revenues rise 5.8% across its UK & Ireland sties and 12.6% across its locations in Europe and Israel. Retail revenues including concessions saw a notable jump, rising 12.7% across the brand.
Cineworld now operates 226 with 2,115 screens. A total of eight sites were opened in 2016, four in the UK and four elsewhere, and a further 13 sites are planned to open in 2017, including six in the UK.
Board reshuffle
As part of several changes to Cineworld's executive staff, CFO Nisan Cohen has been appointed CFO and will join the company's board as executive director.
Cohen has been at Cineworld for 16 years, including as vice president of finance and as deputy CFO.
Non-executive director Martina King is stepping down from the board after six years. Her position will be filled by Dean Moore, previously interim CFO, who has been appointed to the board as an independent non-executive director. The changes take place with immediate effect.
Cineworld chair Tony Bloom commented: "We are grateful to Martina for the energy and rigour she has brought to the Board for the past six years and we wish her every success in her other ventures. It is with pleasure we welcome Dean and Nisan to the Board. Both have extensive experience which will be an asset to the Group."