Documentary festival announces winners.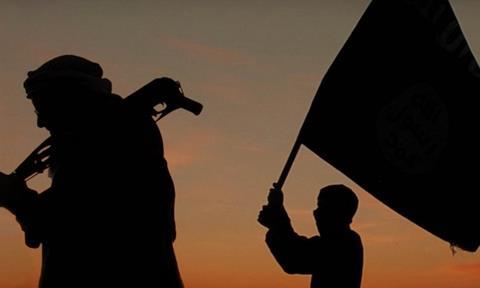 Matthew Heineman's City Of Ghosts has won the grand jury award at Sheffield Doc/Fest (June 9-14).
The award, supported by Screen International and Broadcast, comes with a cash prize of £2,000 ($2,800).
The film covers covert citizen journalist group RBSS (Raqqa Is Being Slaughtered Silently), who are exposing the horrors of life under ISIS rule via the media. Amazon have picked up worldwide rights to the film.
On behalf of the jury, Paul Mason said, "City of Ghosts is a passionate portrayal of people who took their lives in their hands to fight an evil that looms over the world. In our discussions we wanted the film makers to answer: who created ISIS and who sustains it today? A compelling and vital film."
The jury also included Andrea Arnold and Anand Pathwardan.
There was also special mentions for The Death And The Life of Marsha P. Johnson, David France's story about the beginning of the LGBT rights movement, and The Work, Jairus McLeary and Gethin Aldous' film which follows an intense group therapy session inside a single room in Folsom Prison.
The Work also won Audience Award, supported by Curzon Home Cinema and voted for by audiences during the Festival.
ENVIRONMENTAL AWARD
Doc/Fest's environmental award went to A River Below, which highlights the alliance between a renowned marine biologist and a reality TV star who are both campaigning to save Brazil's pink river dolphin.
On behalf of the jury, Hajooj Kuka said: "A River Below challenged us to think in uncomfortable ways about conservation. This is the film that we talked about the longest, that left us conflicted and ultimately the most engaged in the subject."
The jury also gave Special Mention to photojournalist's Kate Brooks' poaching doc The Last Animals.
Campaigner James Sadri and Liz Cook, director of documentary at Kickstarter, were also on the jury.
ALTERNATE REALITIES
The winner of the Alternate Realities Virtual Reality award was Jennifer Brea and Amaury LaBurthe's Unrest VR, which explored Brea's battle with myalgic encephalomyelitis (ME). The feature film version Unrest won the Illuminate award, a new category this year with a focus on science.
Jury member Canaan Rubin, Jaunt VR said: "It was a real, visceral transportation into Jennifer's story that could only been achieved in VR."
Grace Boyle, James Manisty & Pete Speller's Munduruku: The Fight To Defend The Heart Of The Amazon won the AR Audience Award.
The winner of the Alternate Realities interactive award was My Grandmother's Lingo from Angelina Joshua, Gina McKeon, Boris Etingof, Australia, which used voice-activated technology and animation to tell the story of a young Aboriginal woman.
OTHER PRIZES
The Tim Hetherington award went to Yance Ford's Strong Island, described by jury member Wendy Ide as a story of "racial violence and of the impunity of its perpetrators".
Another first time award, the Art Doc prize went to Rati Oneli for City Of The Sun, a film which moves between fact and faction in its Georgia-setting. The award is for films which celebrate new forms of documentary storytelling. Brimstone And Glory received a special mention in the category.
The new talent prize was awarded to Artemio, Sandra Luz López Barroso's study of a ten-year-old Californian boy who joins his mother in Mexico. Ubermensch received a special mention.
The Youth Jury award went to Egil Håskjold Larsen's 69 Minutes Of 86 Days, a birds-eye view of migration as seen through the eyes of a three-year-old child. Rat Film received a special mention.
The Rabbit Hunt, directed by Patrick Bresnan, won the Short Doc award with Edith+Eddie receiving a special mention.
The Whicker's World funding award of £80,000 ($113,000) was won by Pailin Wedel from Bangkok for Hope Frozen, which centres on a father's dream that 2-year-old girl becomes the youngest human ever to be cryopreserved. The award was open to under-30s looking to make their first full-length feature.
The runner's up prize of £10,000 ($14,000) went to Duncan Cowles for Silent Men, a frank look at masculinity and its role in society.
The sage award, open to first-timers aged 50 or over, went to Steven Carne from St Ives, Cornwall for My NHS, Voices From The Grassroots. The runner up prize went to Roy Delaney'sThe Bard's Wife.
The new Dispatch award, a collaboration between Sheffield Doc/Fest and Deutsche Welle with a focus on fast turnaround stories went to Violeta Ayala and Daniel Fallshaw's The Fight, which tells the story of disabled people in Bolivia and their fight with the government.