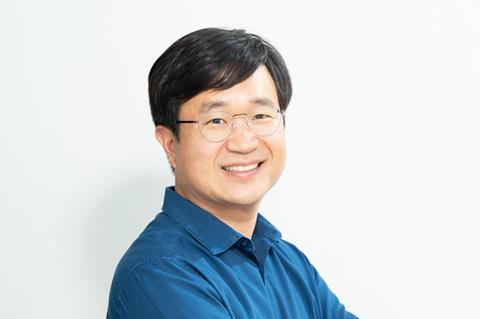 South Korea's CJ ENM has appointed Sebastian Kim as the new director of its Seoul-based global sales and acquisition arm.

Kim will report to Jangho Seo, SVP of content business, and will oversee CJ ENM's finished content sales, including to global platforms such as Netflix, VIU and iQIYI.

He will also oversee content acquisition from major studios for CJ ENM basic and premium pay channels.

Kim joined CJ ENM in 2007, starting his career in international business development. He was later appointed as managing director at CJ ENM's Hong Kong office to oversee the company's business expansion in South East Asia. During his seven years there, he was responsible for CJ ENM's overseas channels tvN Asia and tvN Movies and the expansion of their partnerships with local platforms.

"In a time where the world is fascinated by Korean stories, I am thrilled to join the content distribution arm to expand the reach of our content with global partners," said Kim in a statement.

CJ ENM currently employs more than 3,600 people with regional offices in Asia, Europe and the US for its entertainment and lifestyle businesses. Content the company has produced and/or distributed include director Bong Joon Ho's Oscar-winning Parasite, Tony Award-winning Kinky Boots, record-breaking Korean box office hits such as Extreme Job and Ode To My Father, as well as popular TV series such as Mr. Sunshine, Grandpas Over Flowers and I Can See Your Voice.

The company also holds KCON, the world's largest Korean pop culture convention and festival as well as the Mnet Asian Music Awards (MAMA).