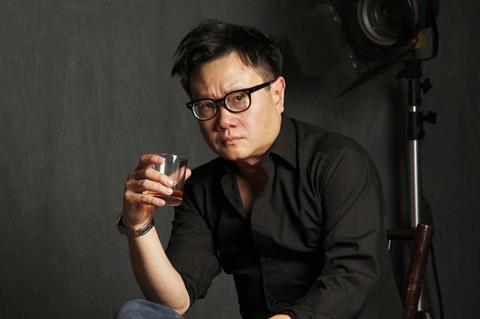 CJ ENM Hong Kong is expanding its local language scripted slate with four Mandarin-language series in production.
The titles are aimed at global streaming audiences and are led by Hungry Souls, produced by Eric Khoo's Zhao Wei Films. Three of the four series are supported by the Infocomm Media Development Authority of Singapore (IMDA) and its initiative to produce "streaming first" premium scripted series for global audiences.
"2021 is a year for us here at CJ ENM HK to expand our local language productions for the global streaming audience," said Michael Jung, managing director of CJ ENM Hong Kong. "Apart from our existing production operation in Thailand, we also want to do more premium scripted content in Mandarin and Bahasa languages."
The three Singaporean-led series were co-developed and co-created with local production partners and CJ ENM HK is bringing a team of producers from Korea as creative consultants for each series.
Set against the cultural traditions of the Hungry Ghost Festival - aka the Lunar Seventh Month when restless, hungry spirits are said to return to in search of earthly pleasures - Hungry Souls is a five-part mini-series about the love between a young chef and a hungry ghost, set against the backdrop of triad activities in 1970s Singapore. The project is spearheaded by Singaporean filmmaker and showrunner Khoo, whose films such as My Magic and Be With Me premiered at the Cannes Film Festival.
Venus On Mars is a six-part high concept sci-fi romantic comedy series about an undergraduate student who is accidentally transported into a parallel world where there are only men. It is produced by Mocha Chai Laboratories (MCL).
Chai Yee Wei is showrunner for this series, which is being produced by MCL managing partner Michelle Chang in collaboration with veteran Taiwanese producer Phil Tang, general manager of Greener Grass Productions and Monomyth Films. Written by Golden Bell award-winning Taiwanese writer Huang Yu-chia, the series will shoot in Taiwan with post-production in Singapore.
Deep End, produced by Akanga Film Asia, is a five-part psychological thriller about cybersex crimes in Asia that follows a troubled police officer investigating an online revenge porn murder case.
Fran Borgia (Crazy Rich Asians, A Land Imagined) is producing. Locarno Golden Leopard winner Yeo Siew Hua (A Land Imagined) and Cannes entrant K. Rajagopal (A Yellow Bird) are directing and sharing writing credits with playwright and screenwriter Kaylene Tan who is head writer. Cast and crew will be from Singapore, Taiwan and Malaysia.
These three series will finish casting and start shooting in the second half of 2021. CJ ENM HK will distribute them globally.
In addition, the company is also collaborating with Taiwanese production company Butt Mountain on an 11-episode series adaptation of the novel Mom, Don't Do That!. The book and series is based on the true story of author Chen Ming-min's mother, whose unrelenting search for love on the internet examines established mores about a widowed middle-aged woman's right to find new love.
The series stars Taiwanese singer-actress Billie Wang with Alyssa Chia - who is also a producer on the project - Alice Ko, Chris Wu and Austin Lin. Executive producers are Sarso Chou, Weiling Chen and Michael Jung.
Filmed in Taiwan, the series is in post-production and set for release in the fourth quarter of 2021. CJ ENM HK handles distribution within Asia excluding Taiwan and China.