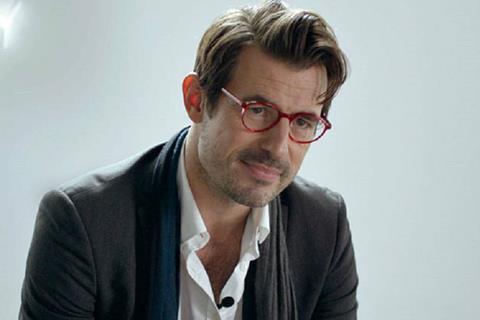 Cannes buyers are responding to International Film Trust (IFT)'s upcoming thriller The Bay Of Silence starring Danish sensation Claes Bang, Olga Kurylenko and Brian Cox.
Paula Van Der Oest (Zus & Zo) will direct the feature, which has been reconfigured with new cast and financiers Media Finance Capital and is set to commence shooting on July 11 in the UK, Italy and the Netherlands.
IFT sales chief Todd Olsson has licensed rights to the story of a man who embarks on a frantic search across Europe when his family goes missing to the Middle East (Shooting Stars), Spain (Corbi), China (Time-In-Portrait), Poland (Monolith), and Israel (Five Stars). UTA Independent Film Group represents US rights.
Rights have also gone in Turkey (Filmdom), Greece (Spentzos), Hungary (Cinetel), former-Yugoslavia (Blitz), India (Pictureworks), Philippines (Viva), and South Korea (Korea Screen). Cinesky has acquired airline rights.
Media Finance Capital is co-financing the project, which is also backed by equity investors. David Gilbery and Charles Dorfman serve as executive producers on behalf of Media Finance Capital, alongside Peter Garde and Alain De Levita. Jason Newmark and Goodall and Levitate Film are producing, and Kelly E. Ashton will serve as co-producer.
Caroline Goodall adapted the screenplay from Lisa St Aubin de Terán's novel.
"Claes Bang has captured the world's attention and brings a level of acting brilliance and intensity rarely seen," Olsson said. "We've seen what pairing him with an extraordinary director can render, so we couldn't be more excited for Paula van der Oest to be at the helm of Bay, working with Claes, Olga, and Brian to bring this vivid story to life."
"We are delighted to be working with Claes, Olga and Brian, who share the timeless appeal of great classic screen icons," the producers said. "Paula Van Der Oest is famed for bringing suspenseful character-driven stories to the screen, coupled with a rich visual aesthetic she achieves with her award-winning collaborators, cinematographer, Guido Gennep, and editor Sander Vos. We couldn't ask for a better team to bring this powerful mystery thriller to the screen."