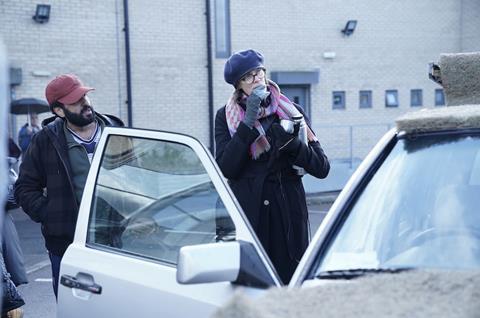 The cancellation of Cannes 2020 gave UK director Clio Barnard the chance to "finesse" her now 2021 selection Ali & Ava, which premieres in Directors Fortnight on Sunday July 11.
"It's a very difficult secret to keep for an entire year," laughed Barnard.
The writer-director used the time to make minor adjustments, principally in sound post-production. "It meant we had more time to perfect it," she explained.
But the UK lockdown made it difficult for the London-based filmmaker to travel back to Bradford in northern England, where the film is set, to do the additional sound recordings. Instead, the locals with whom they had worked took up the reins.
"All the people that we had got to know were going out and recording for us," she explained.
Barnard will not be in Cannes this year as she is shooting Apple TV+ series The Essex Serpent in the UK. She is "devastated" at the prospect of missing out on the festival where The Selfish Giant launched in 2013, also in Directors' Fortnight; plans are underway for how she will might be part of the event from afar – "I will absolutely be engaging with it. It's very important to me."
Natural talent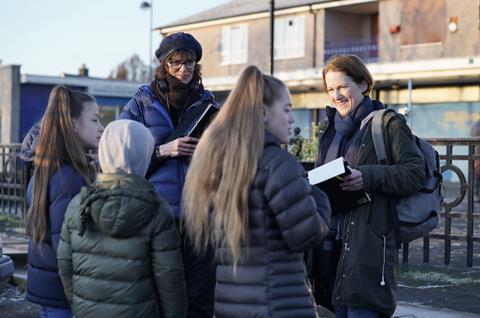 Ali & Ava is Barnard's fourth feature and is a love story about two lonely people who find a connection despite trauma from past relationships.
As in her first two features The Arbor and The Selfish Giant, the director took inspiration from real people she met in Bradford for Ali & Ava. "There's a spark of an idea, then I explore whether it's got somewhere to go – I know pretty quickly whether it is or isn't," she said.
Barnard even brought these people in to workshops with her cast, who themselves are comprised of a mixture of professional (including leads Adeel Akhtar and Claire Rushbrook) and non-professional actors, found via street castings by casting director Shaheen Baig.
Rushbrook's character is a grandmother; it was important to Barnard to show romance can blossom for more than just youngsters. "You don't really see romances about people of that age, or women of that age. Everybody falls in love."
David Lean's 1945 classic Brief Encounter was a key text for Barnard, who was keen to combine representation of underserved communities with a strand of classic melodrama. "I was inspired by what happens if you take something like [Brief Encounter] and put it in this social realist setting; those feel like two contradictory things," she says.
Putting Bradford on the big screen is also an ambition – to celebrate the "warmth and kindness" of communities that are "marginalised and deprived."
"I wanted something that was celebratory and had a lot of joy in it, that came from these people that I'd got to know – who crack me up."