Covert Media finances, represents international sales on Shakespeare reimagining.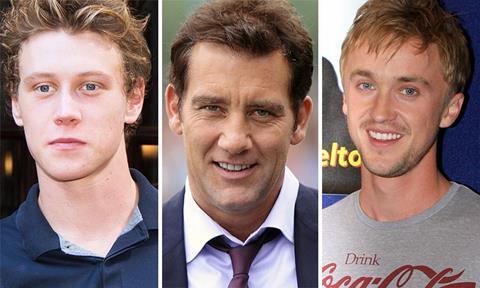 Clive Owen, George MacKay, Tom Felton, and Devon Terrell will star alongside previously announced Daisy Ridley and Naomi Watts in Covert Media's Ophelia.
Principal photography on location in Prague is set to commence this month. CAA packaged and arranged financing and handles US rights.
Ophelia takes place in the 14th century and is styled as a reimagining of Shakespeare's Hamlet, as the queen's most trusted lady-in-waiting falls for Prince Hamlet and must make a fateful decision to protect a secret.
Owen will play King Claudius, MacKay will play Hamlet, Felton will play Laertes, Ophelia's brother and friend to Hamlet, and Terrell will play Hamlet's faithful friend Horatio.
Claire McCarthy, whose credits include The Waiting City with Joel Edgerton and Radha Mitchell, directs based on Semi Chellas's adaptation of the novel by Lisa Klein.
Covert Media is financing and producing with Daniel Bobker and Ehren Kruger, and Sarah Curtis.
Covert's Elissa Friedman and Media Content Capital's Sasha Shapiro and Anton Lessine serve as executive producers.