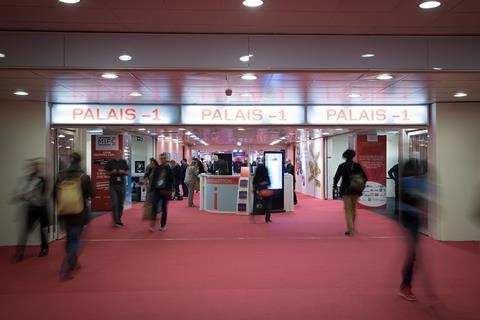 Edward Noeltner's Cinema Management Group (CMG) is in town handling international sales on racially charged drama The Walk starring Justin Chatwin, Terrence Howard, Jeremy Piven, Lovie Simone, and Malcolm McDowell.
Production is expected to wrap imminently on the fact-based story based on a 1974 court-ordered programme designed to end segregation by busing Black students into white schools and vice-versa. The decision sparked protests that summer and the programme endured into the late 1980's.
Chatwin, who starred in TV shows Another Life and Shameless, will play a Boston Irish police officer who encounters resistance from a local crime boss (McDowell) and bigotry within the department when he is assigned to protect Black students bused into an all-white high school.
Piven plays a hot-headed Boston Irish gangster and convicted murderer fresh out of prison, hell-bent on exacting revenge against the childhood friend who turned him in.
Howard, whose credits include TV show Empire and Hustle & Flow, will play the father of a student (Simone) caught up in the furore, while a third strand of the story explores how the police officer's teenage daughter confronts her own racial bias.
Daniel Adams is directing The Walk, which also stars Katie Douglas. Hank Blumenthal, Michael Mailer and Paul W. Hazen are producing and Alex Nazarenko serves as executive producer.
Mailer said, "I was a little boy living in Massachusetts in 1974 and witnessed the ugly footage of the Boston busing protests being aired on TV. It was my first exposure to the fundamental schisms in American society. Decades later these fault lines have only gotten deeper. This movie explores those wounds in nuanced and dramatically poignant detail. It's as relevant now as it was in 1974."
"I was shocked to learn that The Walk will be the first Hollywood movie ever to depict the 1974 Boston busing riot because it is such a perfect and obvious microcosm for discussing the racial tensions of today," added Adams.