George Clooney and Josh Brolin star in the film set in 1950s Hollywood.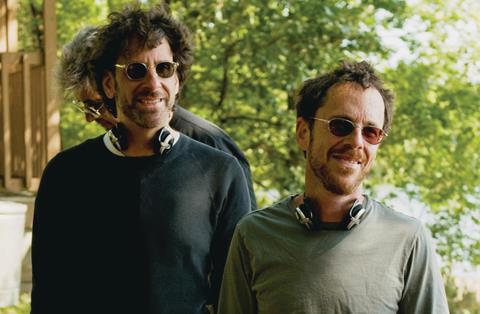 Hail, Caesar!, Joel and Ethan Coen's next film is set to begin principal photography on Monday (Nov 10) in studios and on location in Los Angeles.
Josh Brolin, George Clooney, Ralph Fiennes, Tilda Swinton, Frances McDormand, Channing Tatum, Scarlett Johansson, Alden Ehrenreich and Jonah Hill star in the film set in Hollywood in the 1950's.
The Coen brothers wrote and will direct the film.
Brolin plays Eddie Mannix, a Hollywood fixer in the 1950s who works to keep the studio's stars in line. Clooney plays a movie star who is kidnapped while filming a Roman epic and spends the film dressed in period garb.
The film is a Working Title/Mike Zoss Production and is being produced by the Coens and Working Title Films' Eric Fellner and Tim Bevan
It marks the eigth film collaboration between the Coen Brothers and Working Title following A Serious Man, Burn After Reading, TheMan Who Wasn't There, O Brother, Where Art Thou? The Big Lebowski, Fargo and The Hudsucker Proxy.
Universal has dated the film for a Feb 2016 release date in the US.