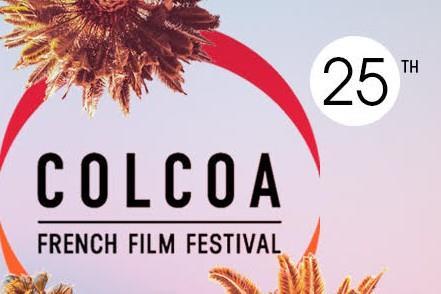 The Franco-American Cultural Fund (FACF) has cancelled the 2020 edition of COLCOA and will carry the event forward to autumn 2021.
The next event had been scheduled for September and will now run from September 20-26 2021 in COLCOA's 25th anniversary year.
Heads at FACF, a collaboration between the Directors Guild of America, Motion Picture Association, France's Society of Authors, Composers and Publishers of Music (SACEM), and the Writers Guild of America West, considered a digital edition and ultimately decided it was not compatible with the annual French film and TV showcase.
François Truffart, executive Producer and programmer of COLCOA, said: "We consider, in line with our colleagues from the Cannes or Locarno Festivals, that screenings in the theatres are fundamentally and symbolically important for all official premieres of a film in Hollywood and that this form of public event will remain necessary and popular even after the crisis."
Jean-Noël Tronc, president of FACF and general director of the SACEM, said more than 20,000 audience members including journalists, students, industry professionals and the general public attend the festival.