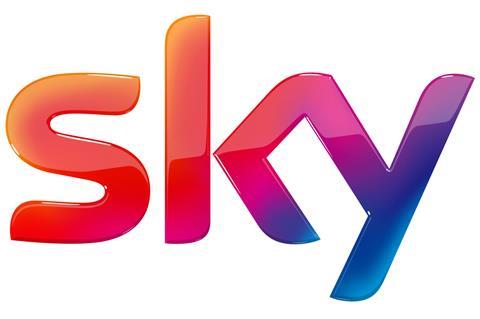 Comcast has beaten Disney-backed 21st Century Fox in the auction for Sky plc with a £17.28 ($22.57) a share offer that values the pan-European broadcaster at around £30.6bn ($40bn).
Disney/Fox's final offer in the unusual three-round auction process held in London on Saturday (22) was £15.67 ($20.47) a share.
The Sky board unanimously recommended that Sky shareholders accept the Comcast offer and urged them to "accept immediately." Fox, which owns 39% of Sky, said it was "considering its options" regarding the stake and "will make a further announcement in due course."
The auction result is another turning point in the race among US media giants to expand their size and scope to better compete with tech companies and global streamers Netflix and Amazon.
Comcast had also been tussling with Disney to buy most of the film and TV assets of 21st Century Fox, but in July it bowed out of that contest, leaving Disney the winner with an offer for Fox of $71.3bn.
If Comcast – whose two primary businesses are the Comcast Cable internet and phone service provider and the NBCUniversal film and TV studio and network – seals its deal for Sky, it will immediately extend its global reach, with income from international operations projected to increase from 9% to 25% of total revenue.
Comcast will also gain considerable clout in the international programming arena through Sky's direct-to-consumer operations in the UK, Ireland, Germany, Italy, Austria and Spain. Sky has been a producer or co-producer of such high-end drama series as Patrick Melrose, Britannia and Riviera, and its Sky Atlantic channel has an output deal with HBO covering series including Game Of Thrones.
The auction outcome could also complicate the future of US streaming service Hulu, which, if the Disney-Fox deal goes through, will be 60% owned by Disney-Fox, 30% by Comcast and 10% by WarnerMedia. Hulu is expected to be a part of Disney's plan for a new bundle of direct-to-consumer streaming services designed to rival the increasing dominance of Netflix.
In a statement on his company's auction win, Comcast chairman and CEO Brian L Roberts said: "This is a great day for Comcast. Sky is a wonderful company with a great platform, tremendous brand, and accomplished management team. This acquisition will allow us to quickly, efficiently and meaningfully increase our customer base and expand internationally.
"We couldn't be more excited by the opportunities in front of us. We now encourage Sky shareholders to accept our offer, which we look forward to completing before the end of October 2018."
Sky group chief executive Jeremy Darroch said he was "looking forward to bringing our two companies together for the benefit of our customers and colleagues. As part of a broader Comcast, we believe we will be able to continue to grow and strengthen our position as Europe's leading direct to consumer media company. Today's outcome is down to the hard work of tens of thousands of people who have built and developed this business together over the last 30 years. Sky has never stood still, and with Comcast our momentum will only increase."