Cast of HBO fantasy series reflect on characters, say how they would rule.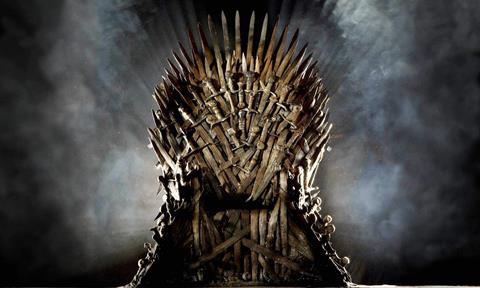 HBO dropped a 'Weeks Ahead Preview' trailer at the end of Friday afternoon's Game Of Thrones panel in Hall H that suggested an uneasy alliance could be on the cards between Daenerys Targaryen and Melisandre.
The appearance together of the Red Witch and the 'Mother of Dragons' brought a cheer from attendees who finally sniffed a hint of what could lie ahead in the remainder of Season 7 – which is only one episode in – after a spoiler-free yet highly entertaining panel.
Neither Emilia Clarke nor Carice van Houten attended the panel, although plenty of fan favourites were on show in a jovial session.
Asked what she would change if her character Brienne of Tarth ruled Westeros and its surrounding continents, fan favourite Gwendoline Christie struck a characteristically feminist note when she proclaimed: "That women could be knights!" Christie explained her character was not motivated by male approval, but suggested Brienne did appreciate romantic attention.
John Bradley brought the house down when he said, "Maesters have to clean up their own stinking mess!" That was in reference to last weekend's montage in Episode 1 of Season 7 that shows Samwell Tarly, now an apprentice at the Citadel, retching as he cleans the elder men's toilets.
Kristian Nairn, who played Hodor, moderated the panel and appropriately one of the questions for the cast was which dead character they would like to see return.
Hodor earned many mentions – most poignantly from Isaac Hempstead Wright who as Bran Stark was transported on Hodor's back for much of the series. Ned Stark, Catelyn Stark, and Rob Stark were also cited, as was Joffrey Baratheon by none other than Sophie Turner, who as Sansa Stark was one of many people brutalised by the boy-king.
Sansa Stark is emerging into a headstrong character in Game Of Thrones who presented herself in the Season 7 premiere as a thoughtful and outspoken chess-player next to her brother Jon Snow's more impulsive warrior.
Asked whether her character could hold her own with the cunning Littlefinger, Turner said: "Initially there was manipulation on Littlefinger's part, but as Sansa has grown… she's been silently absorbing and learning and adapting and in my opinion she's just as good at playing the game as he is at this point."
Turner also mused on her romantic prospects in the show. Given her treatment at the hands of Joffrey and the equally sadistic Ramsey Bolton, she said: "[Sansa] no longer sees the world through rose-tinted glasses… she's cautious. She trusts no-one… and that's important when you play the game of thrones."
Things might be different for Missandei, the former slave played by Nathalie Emmanuel who is in love with Grey Worm, Commander of the Unsullied played by Jacob Anderson. "I hope to see it blossom more," Emmanuel said. "There might be a happy ending for them."
Bradley reflected on his character's path, noting that Samwell's love of books – and his mission in the Citadel to research a way to defeat the Night King and his army – might take his mind off being away from his love, Gilly (Hannah Murray).
Being a maester apprentice, he added, has also removed him from another person dear to him. "Jon Snow was everything to Sam and they've gone on their separate paths," Bradley said. "He wants to fight the same battle but he can't do that on the battlefield and has to use his skills – academia and knowledge. The Citadel is his battlefield and that's why Jon sent him there."
When the conversation turned to what other work they would like to do, the cast inevitably wished for lighter fare.
"I'd love to do a musical," Christie said. "I'd love to play a sort of Marlene Dietrich, gender-bending role." She added she was not sure her voice was up to it, but she would love to try.
Liam Cunningham, who plays Davos Seaworth, has done a lot of comedy on stage and would like to do more, quipping that a Game Of Thrones spin-off should be called Better Call Davos.
The first episode of Season 7 debuted last weekend and Episode 2 airs on HBO on Sunday.