Legion, Fargo creator announces project during panel.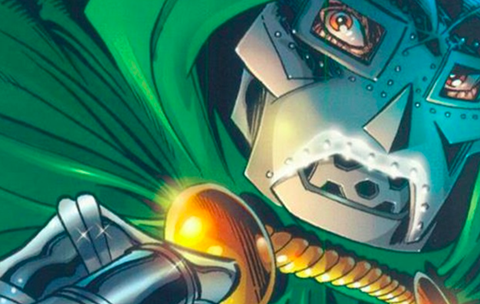 Noah Hawley told attendees in Ballroom 20 on Thursday he is developing a project involving Fantastic Four adversary Doctor Doom at Fox.
The showrunner let slip the revelation at the end of a panel dedicated to his TV hit Legion, which will return for a second season in 2018.
However anybody hoping to hear more left empty-handed: Hawley merely said: "Two words: Doctor. Doom."
The character of Doctor Doom has appeared in three films opposite the Fantastic Four, a property Fox licensed yet has never managed to turn into a popular franchise as it has done with the X-Men films.
Julian McMahon played Doctor Doom in feature versions in 2005 and 2007, before Toby Kebbell assumed the metalic mantle in Josh Trank's 2015 reboot.
Hawley recently wrapped production on Season 3 of Fargo.