Dreamworks Animation chiefs previewed 16 minutes of year-end release Trolls to the San Diego convention as stars Anna Kendrick and Justin Timberlake charmed the crowd.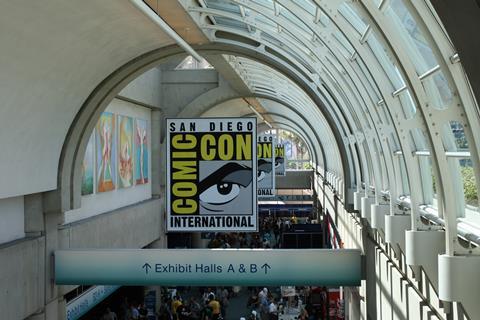 Comic-Con has proved before that a loud response from Hall H attendees is no guarantee of commercial success (t wit, Snakes On A Plane and Scott Pilgrim vs. The World), yet the musicality of Trolls and the infectious feel-good spirit that pervaded the room appered to bode well.
Kendrick voices Poppy, a colourful, cheerful troll who befriends a more sombre, grey iteration voiced by Timberlake.
Both performers, who sing in the film, took care not to render their characters into grating 2D stereotypes.
"She's got layers," Kendrick insisted. "She's messed up. She's the kind of little troll I like."
For his part Timberlake worked hard not to make his character Branch "too cantankerous."
Producer Gina Shay spoke of an important message in the film that was aimed squarely at young girls.
"As filmmakers, we feel it's our responsibility to give girls memorable characters that don't make them feel inadequate in body image," she said.
"We broke every princess rule here… we wanted this to be imaginative and not have [viewers] obsessing in the mirror because all girls are beautiful."
Later Alec Baldwin made his Hall H debut to talk up his lead role as a calculating newborn in The Boss Baby, due out on March 31, 2017.
"It's been a great pleasure for me to work with people who are at the top of the business," said Baldwin, who has voiced characters in DreamWorks Animation's Madagascar 2 and Rise Of The Guardians.
Moderator Chris Hardwick let slip that Patton Oswalt was joining the cast, which includes Lisa Kudrow, Jimmy Kimmel and Steve Buscemi as the villain.