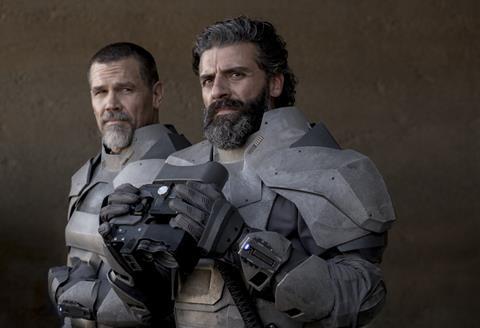 WarnerMedia's shock move to debut every Warner Bros feature, including Denis Villeneuve's Dune and The Matrix 4, on HBO Max the same day as they open in US cinemas in 2021 has sparked much talk about the end of exhibition.
The pandemic has brought accelerated change to an industry with its fair share of inefficiencies and has forced studios, agencies and theme parks to implement structural realignment and layoffs on an unprecedented scale.
Streaming's stock has soared and cinema-going has borne the brunt of all this. Roughly half of US sites have remained shut since March, and despite impeccable safety and hygiene protocols, restricted capacity in open sites and dwindling confidence levels among patrons haven't helped.
However, apocalyptic speculation is misguided: exhibitors will survive, and those that do are likely to evolve into more nimble operators.
This isn't just about adopting dynamic ticket pricing and opening hours. It's about exhibitors recognising their value in a landscape where audiences have myriad viewing choices. Yes, some independents and small- to mid-sized chains will go out of business, while debt-laden major chains are scrambling to raise cash and hold on until a vaccine comes.
The HBO Max deal – which reportedly blindsided exhibitors as much as anybody else – and earlier PVoD revenue-share deals instigated by Universal Filmed Entertainment Group (UFEG) represent a further narrowing of the exclusive theatrical window. And the balance of power between exhibitors and studios has shifted in favour of the latter, who have shown themselves to be highly adept at finding alternative digital channels to reach audiences.
Media conglomerates and their studio divisions call the shots now, and cinema owners have been declawed. It remains to be seen whether they can reclaim the favourable splits they enjoyed when they were the be-all-and-end-all of Hollywood distribution.
There will be survivors. Furthermore the larger chains will restructure, shed debt (and sites – many agree 40,000+ US cinemas is a needlessly large footprint), and there will be consolidation.
Producer Jason Blum told me recently the way Hollywood will monetise its films has changed forever. It's hard to argue with the generality of that, especially at a time when the studios' corporate paymasters are falling over themselves to scale up their streaming services – just look at the Disney Investor Day announcements this week.
It is also true, though, that theatrical distribution remains a vital part of the machine that no studio should want to discard. Besides being beloved cultural experiences, wide theatrical releases are an intrinsic part of revenue waterfalls that bring in billions on the biggest tentpoles.
Speaking to Screen in a wide-ranging interview that will appear soon, UFEG chairman Donna Langley says she is "bullish" on exhibition. Other studio heads will likely feel the same way. Theatrical releases also activate highly lucrative merchandising tie-ins and, for now at least, it's hard to see effective alternatives to accomplish that.
It's telling that Langley also describes Universal's revenue share PVoD deals with the number one and number three US exhibitors AMC and Cinemark, and Cineplex in Canada, as additive. Films will continue to play in cinemas after the studio opts to debut them on PVoD after 17 days of theatrical exclusivity, rising to 31 days if they gross more than $50m in opening weekend.
After a spat with Universal over the straight-to-PVoD release of Trolls World Tour last spring, AMC head Adam Aron saw the writing on the wall and signed on. UFEG's ground-breaking PVoD deals – structured to continue well beyond 2021 – offer an opportunity for savvy exhibition partners to reinvent themselves.
There will be no shortage of films. Rather than carrying fewer films that live or (mostly) die by longer theatrical releases, exhibitors can benefit from the more robust theatrical prospects, and participate when others go to PVoD sooner.
The WarnerMedia scenario is different. Although pitched as a one-year experiment, parent company AT&T wants to grow HBO Max. Consumers are the key. If they adopt the platform and convert to paying subscribers, WarnerMedia will believe it made the right calculation when it left potential billions on the table by foregoing exclusive theatrical releases in 2021.
Cinema operators will be lobbying WarnerMedia for the best terms possible. Whether they get them, how long they last, and whether an early vaccine could change thinking at WarnerMedia, remains to be seen.
Talent agencies are furious, and vocal cinema-going champion Christopher Nolan and now Denis Villeneuve have both slammed WarnerMedia for a decision Nolan says makes "no economic sense", while Villeneue describes it as "all about the survival of a telecom mammoth", in reference to WarnerMedia owner AT&T. But will filmmakers change their mind when WarnerMedia buys out their back-end, guaranteeing major paydays?
All the studios' parent companies have their eye on streaming. Exhibitors must accept the world has changed and embrace their place within it.