Revenge action thriller teams Content Media with producer Lorenzo di Bonaventura.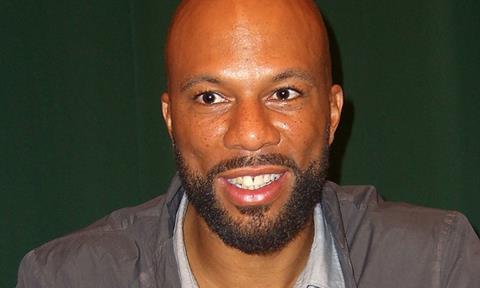 Common, currently starring alongside Keanu Reeves in John Wick: Chapter 2 will play the lead in Quick Draw, which is set to begin shooting this summer.
Content produces and handles international sales, while CAA represents US rights.
Harris Goldberg wrote the screenplay and will direct the film, which plays out across the mean streets of Los Angeles and according to Content's representatives will feature "intense shoot-outs, choreographed car chases, and lightning fast hand-to-hand combat".
di Bonaventura serevs as producer with Content Media's Tom Butterfield and David Greenblatt through his Greenlit Creative company.
"Harris has such an incredible vision for this film that this collaboration is particularly exciting for us," di Bonaventura, whose tentpole credits as producer include the Transformers franchise including June 23 release Transformers: The Last Knight, Deepwater Horizon, Shooter, RED, and GI Joe, said.
"The narrative he creates is incredibly rich and while intense action defines this movie, the story is also very much character driven. I'm very excited to work with Common, as well as our partners from Content Media, who really comprehend the global potential for the film."
Content's Jamie Carmichael and Butterfield added: "Quick Draw is an action-packed revenge thriller with character, pathos and extraordinary firepower.
"Lorenzo is one of the most talented, successful and consummate producers working today and we're thrilled to be working with him, David and Harris – and Common is dream casting for this role. We could not be more excited to bring this dynamic project to our friends and clients around the world."
Common's credits include Selma, Run All Night, Date Night, American Gangster, Wanted, Smokin' Aces, Street Kings, and the AMC western television series Hell On Wheels.