EXCLUSIVE: Crime drama marks Olivier award-winning playwright David Harrower's second feature.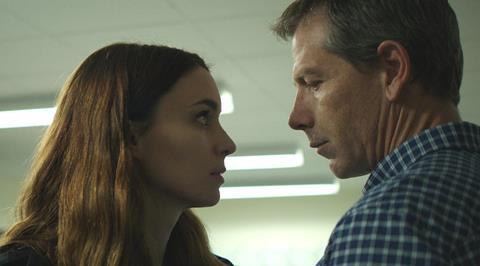 John McKay's Compact Pictures and Scotland/US based production outfit Synchronicity Films are teaming to develop 9 Deaths, the next feature from Una screenwriter David Harrower.
Rooney Mara and Ben Mendelsohn-starring Una [pictured] premiered at Telluride and will have a competition debut at the upcoming BFI London Film Festival. Benedict Andrews directed the sex abuse drama from Scottish playwright Harrower's debut feature script, an adaptation of his own play Blackbird, which garnered him an Olivier award.
Harrower's second feature, 9 Deaths, follows the son of a local crime family who must choose between leading his clan in an escalated gang war and his freedom. The film will be comprised of nine segments, in each of which a character will die.
Weekend co-producer Claire Mundell will produce for Synchronicity and John McKay will produce for Compact. The pair are re-teaming after collaborating on 2013 Karen Gillan-starring romantic-comedy Not Another Happy Ending.
The project is being developed with support from Creative Scotland.
Harrower commented: "It's great to be working with John and Claire on this project. We have a fantastic story, peopled with complex, damaged characters and we hope we can create an electrifying, intense Scottish film."
John McKay added: "It's truly exciting to be working with one of the UK's foremost dramatists just as he hits full stride in film writing."
Claire Mundell added: "I am thrilled to be working with David on a new project in his movie career with this compelling and dark story of a crime family, trapped by their own terrifying and tragic destiny."
Mundell and her production company Synchronicity also recently acquired TV and films rights to 2016 Man Booker Prize shortlisted novel His Bloody Project by Graeme Macrae Burnet.
David Harrower is represented by Casarotto Ramsay and Associates Ltd.