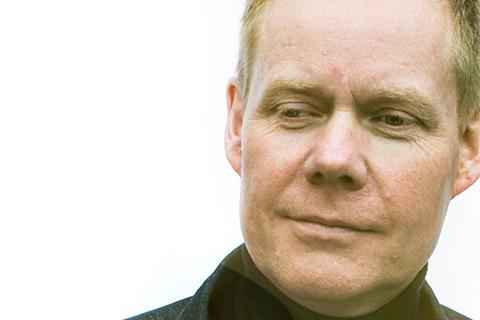 The World Soundtrack Awards has named award-winning composer Max Richter as the guest of honour for its upcoming edition in October.
The German-born, UK composer is known for writing scores spanning both film and TV from period feature Mary Queen Of Scots and Oscar-nominated animation Waltz With Bashir to HBO's The Leftovers and BBC drama Taboo. He has also recorded nearly a dozen solo albums.
Richter will attend the 21st edition of the awards, which will take place in-person as part of Film Fest Ghent in Belgium on October 23.
Brussels Philharmonic, conducted by Dirk Brossé, will perform a selection of works by Richter and Bryce Dessner – last year's Discovery of the Year winner – at the WSA ceremony and concert.
Accepting the honour, Richter said: "It will be exciting to showcase my works for film and television in particular in the context of Film Fest Ghent, which has played such a significant role in the appreciation of film music over the years."
Richter rose to prominence as a screen composer in 2008 with his original score for Ari Folman's animated war documentary Waltz With Bashir. He has since written scores for more than 30 features, including James Gray's Ad Astra, the Oscar-nominated Never Look Away by Florian Henckel von Donnersmarck and Josie Rourke's Mary Queen Of Scots.
Richter also composed the original scores for Cate Shortland's Lore, Haifaa Al-Mansour's Wadjda, James Kent's Testament Of Youth, Scott Cooper's Hostiles and Yann Demange's White Boy Rick among others.
Previously, Film Fest Ghent named Greek composer Eleni Karaindrou as this year's recipient of its lifetime achievement award.