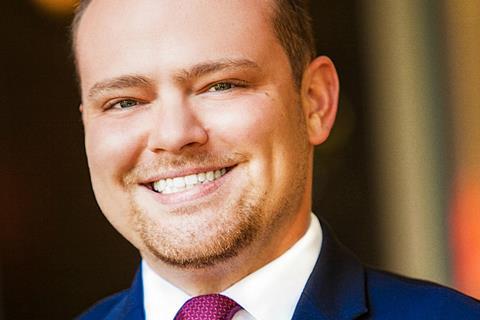 Heading into Cannes, Concourse Media co-founder James Andrew Felts has left the company to launch Los Angeles-based films sales company Motion Picture Exchange (MPX).
Felts plans to announce initial titles imminently and will represent both US and international sales rights on acquisitions, and support each title with a customised creative marketing and distribution strategy. The plan is for MPX to deliver at every major market one cast-driven theatrical title, one new documentary, and a curated selection of completed independent films with strong marketing hooks.
"The business of feature film distribution is evolving rapidly," said Felts. "With countless new content platforms available, the average US entertainment consumer is spending up to 15-20 minutes per day simply deciding what to watch at home. The most important question has become, 'How do you get moviegoers to choose your film?' A clear and valid answer to this one simple question will serve as the foundation for each film's strategy at MPX.
"Our primary objective is to provide distributors with clear value and a pathway to ROI at a price that incentivises performance and success."
Ryan Bury, (former director of global sales at Concourse) has joined MPX as senior vice-president, acquisitions and sales. Bury was responsible for acquiring Scotch: A Golden Dream, which sold to Parkland Entertainment in the UK and will be released in North America via 1091 (formerly The Orchard) and Demand Film this month.
Felts has worked on The Little Hours with Alison Brie, Aubrey Plaza, and John C. Reilly; The Parting Glass starring Anna Paquin, Cynthia Nixon and Melissa Leo; and Percy with Christopher Walken and Zach Braff. Notable documentary credits include the aforementioned Scotch: A Golden Dream; Harry And Snowman; and Shake The Dust Felts has sold and marketed over 40 independent feature films during his career.
Referring to Moviebill, the Augmented Reality (AR) platform for theatres and studios he founded and launched last year with Regal Cinemas that enables filmgoers to unlock and engage with exclusive studio content via mobile AR, Felts noted the same level of intensity and affinity for consumers.
"At Moviebill we are totally obsessed with moviegoers and the windows of engagement and interaction that surround a film's theatrical release – the anticipation, the constant hunt for new information, the excitement of opening night and the weeks of analysing the movie as we wait to watch it again at home," he said.
"The moviegoer consumer journey is truly fascinating and completely unique… MPX is driven by this same level of affinity for moviegoers and it is that obsession that leads our acquisitions, creative marketing, and sales strategy."
On parting ways with Concourse, Felts had this to say: "Concourse Media was my home for many, many years and I wish Matthew Shreder and the team continued success."