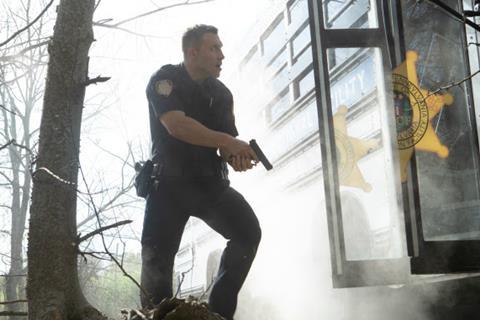 Matthew Shreder's Concourse Media has closed a raft of sales on Jai Courtney crime drama Semper Fi and is understood to have concluded a multi-territory deal with a major studio.
Lionsgate released the film in the US last month and rights have gone in the UK (Signature Entertainment), Madman (Australia and New Zealand), France (L'Atelier d'Images), Spain (Twelve Oaks Pictures), CIS (New People Film Company), and Benelux (Three Lines Entertainment).
Further deals closed in Scandinavia (Angel Films), South Korea (Redice), Singapore (Shaw Organisation), and South Africa (M-Net).
The studio deal, which cannot be announced until internal approvals are confirmed, covers Germany, Latin America, Italy, Switzerland, Portugal, Greece, India, and pan-Asian pay-TV.
Courtney stars alongside Nat Wolff and Leighton Meester in the story of a police officer who hatches a plot to break his half-brother out of jail for accidentally killing a man.
Oscar-nominated Henry-Alex Rubin (Murderball, Disconnect) directed Semper Fi from a screenplay he co-wrote with Sean Mullin. Karina Miller (To the Bone) of Sparkhouse Media and David Lancaster (Whiplash, The Burnt Orange Heresy) of Rumble Films produced.
"Having such a prominent group of distribution partners behind the film is a testament to its ability to cross genres and appeal to a wide global audience," says Matthew Shreder, CEO of Concourse Media. "We are honoured to be a part of the film and look forward to seeing each of them release it around the globe."
Concourse Media's sales credits include The Little Hours with Aubrey Plaza and John C. Reilly; The Parting Glass with Anna Paquin; and upcoming drama Percy starring Christopher Walken, Zach Braff, and Christina Ricci.