Two-year deal with producer of Hitman: Agent 47 to cover film, TV.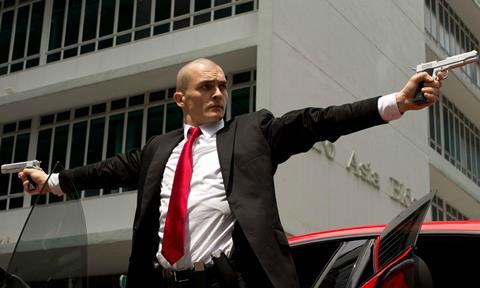 Constantin Film has struck a two-year first-look deal with Prime Universe Films run by Hitman: Agent 47 producer Adrian Askarieh.
Askarieh will submit feature and television projects to Constantin and takes an office in Constantin's West Hollywood hub.
The company's last English-language production was Resident Evil: The Final Chapter in 2016 and it is eager to boost the pipeline, betting on Askarieh's track record of generating IP based on video games and graphic novels, among other sources.
His credits include Hitman: Agent 47 [pictured] at Fox, as well as the upcoming Just Cause based on the Square Enix video game that has Jason Momoa attached to star and Brad Peyton of San Andreas attached to direct.
"We are welcoming Adrian into the Constantin family," Constantin's Robert Kulzer said. "With his great talent of developing and packaging high-end intellectual properties, we expect him to help us crank up our film and TV output."
Askarieh added: "I have known Robert Kulzer for a while and just recently met Martin Moszkowicz. But soon after the three of us met, I had no doubt that Constantin Film was the company I wanted to be in business with in a significant way.
"Martin, Robert, and their entire Constantin team have a tremendous track record in creating valuable film and television content with global appeal. I feel that my company is well positioned to contribute to their future plans and to also benefit from their vast experience and resources."