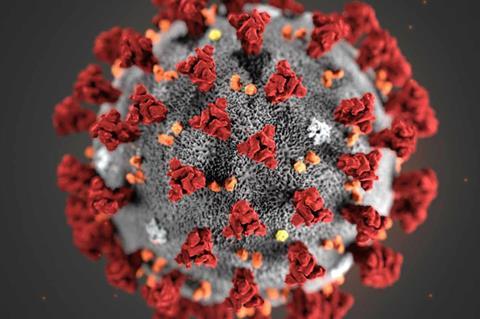 Covid vaccine access codes intended for underrepresented black and Latino communities in California have been doing the rounds in Hollywood.
A number of people who spoke to Screen on condition of anonymity reported a flurry of codes were circulated by email and text on Sunday and Monday after falling into the wrong hands.
The access codes are entered on California's MyTurn website where people register for vaccination and authorities determine their eligibility.
The process is part of a state initiative to level the playing field and help vulnerable groups hard-hit by the pandemic get a vaccine shot alongside pre-existing priority groups such as healthcare workers, people over the age of 65 and those with underlying medical conditions.
It has been widely reported that people of colour, particularly from black and Latino communities, have been disproportionately affected by Covid cases and deaths in the US.
After an article ran in Los Angeles Times on Monday highlighting the fact that codes were falling into the hands of wealthier residents in the Los Angeles area who are not among priority groups, the Hollywood insiders who spoke to Screen said they realised what was going on and ignored the codes for fear of being shamed.
Those who have received codes said they did not know the original source. It is understood a person who enters a code would be required to show documentation at the vaccine site proving their eligibility for the shot.
"Some people have been trying to fake medical conditions and get turned away at the site when they can't document it," said one well connected Hollywood source. "But it doesn't mean people aren't trying to get doctors' notes."
The California programme sets aside a number of daily appointments by access code at two sites – Cal State L.A. and Oakland Coliseum – for people of colour who find it difficult to get an appointment.
According to the Times, codes fell into the wrong hands and began to circulate late last week, although the source remains unclear.
In January the phenomenon of "vaccine tourism" in Florida made headlines, whereby those over 65 were flying in from other parts of the US, Canada and further afield – and in some cases chartering private jets – to get a shot.
Governor Ron DeSantis has since clamped down on the behaviour and said Florida residents must be the first in line for the state's vaccine supply.