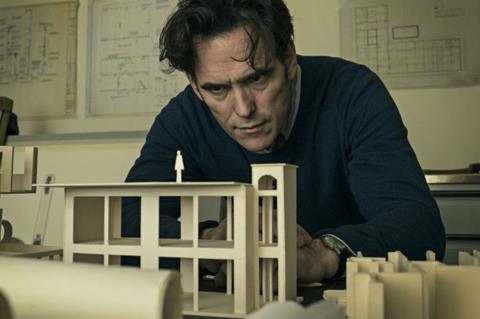 The Danish premiere of Lars von Trier's The House That Jack Built will be the gala opening of the 10th edition of CPH PIX, at the Imperial cinema in Copenhagen on Sept 26.

This is the first festival showing for the controversial serial killer story announced since its world premiere in Cannes.

"We couldn't ask for a better opening film. It was talk of town in Cannes but no one in Copenhagen has had a chance to experience it yet, and they are in for a treat," said festival director Jacob Neiiendam. "We are thrilled that Zentropa and Lars himself has decided to premiere with us before the film's domestic release on November 29."

Nordisk Film distributes in the Nordics and TrustNordisk has sold the film widely around the globe.

Other hot Danish titles have already been confirmed for the festival's New Talent Grand PIX competition of debut features: Isabella Eklöf's Sundance selection Holiday and Rasmus Kloster Bros' underground thriller Cutterhead.
The full lineup is announced Sept 5 and the festival runs Sept 27-Oct 10.