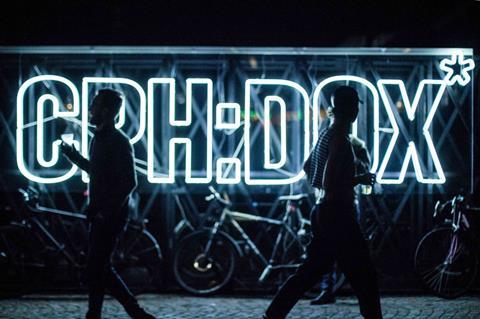 Copenhagen's CPH:DOX has extended the dates for its upcoming edition by 10 days in a bid to host physical screenings and events when Denmark's cinemas reopen on May 6.
Organisers at the documentary festival had originally planned to host a hybrid of physical and digital screenings and events from April 21 to May 2. But with Denmark still dealing with the ongoing pandemic, the government's latest reopening plan has set May 6 as a tentative date for cinemas to resume business.
This has prompted CPH:DOX to extend its 18th edition to May 12 and is working on a week-long programme of physical film screenings that is set to begin when theatres reopen.
"Denmark is still affected by the Covid-19 lockdown, and the cultural sector - including movie theatres - will still be closed for the public when CPH:DOX launches this year's festival on April 21," said Tine Fischer, director of CPH:DOX. "We hope that our festival can also have a physical dimension with films on the big screen."
As previously announced, the 18th edition of CPH:DOX will open with Phie Ambo's climate change documentary 70/30 and the festival's industry activities will take place entirely online from April 23-30.
CPH:DOX also revealed several guests who will attend virtual events during its upcoming edition. These include performance artist Marina Abramovic, the subject of documentary 512 Hours, which will receive its world premiere at the festival. Adina Istrate and Giannina La Salvia direct the feature about Abramovic's 2014 London exhibition of the same name.
Philosopher Slavoj Zizek will also take part in the programme as well as musician David Byrne, who stars in Spike Lee's American Utopia. The line-up also includes one of the world's first female imams, Seyran Ates, portrayed in Nefise Özkal Lorentzen's Sex, Revolution and Islam, which will world premiere in competition at the festival.
In addition, the festival's debate programme will feature New York Times tech columnist Kevin Roose and the relatives of young whistleblower Reality Winner, the subject of Sonia Kennebeck's competition entry The United States vs. Reality Winner.
"In March 2020, CPH:DOX was the first documentary film festival in the world to go online," added Fischer. "Now, we are ready to run a festival that has a bigger and more ambitious digital platform than ever before… We are creating a digital space where we will meet and listen to great artists, innovative scientists, and also some of those marginalized voices that really need to be heard."